SMOK R-KISS WITH TFV8 BABY V2 TPD 2ML PRISM NAVY BLUE
Vapear no solo es una forma de relajarse, sino también un estilo de vida. El nuevo Kit R-Kiss de SMOK es el mejor ejemplo.

Una combinación simple de dos colores dota a este de un estilo moderno y conservador. La potencia de salida máxima de 200 vatios puede satisfacer todas tus necesidades y la interfaz de usuario de nuevo diseño también es más sencilla, por lo que puede obtener información detallada en todo momento.

El tanque TFV-Mini V2 tiene tres ranuras de entrada de aire más amplias y dos nuevas resistencias: Mini V2 A1 y Mini V2 A2,

Todo esto unido llevará tu experiencia de vapeo al mas alto nivel. ¡Prueba el R-Kiss y muestra tu actitud!

¡La innovación sigue cambiando la experiencia de vapeo!
Caracteristicas R-Kiss Mod:
Tamaño:

77 x 44 x 28 mm.



Rango de potencia: 1-200W

Rango de voltaje: 0.5-8.2V

Corriente en espera: <500uA

Batería: 2 x 18650 (no incluidas, se recomienda el uso de baterías de al menos 30A de protección)

Rango de Resistencia: 0.1-2.5ohm (VW) /0.05-2ohm (TC)

Rango de temperatura: 200 ℉ -600 ℉ / 100 ℃ -315 ℃

Cabezal 510

Caracteristicas TFV8 Baby V2 Tank:
Dimensiones: 30.0mm x 54mm
Resistencias compatibles:
- Mesh Coil Baby V2 A1 0.17-ohm
- Dual Mesh Coil Baby V2 A2 0.2-ohm
Capacidad: 2ml
Incluye:
1 x R-Kiss Mod 200W by Smok
1 x TFV8 Baby V2 Tank (2ml)
1 x Mesh Coil Baby V2 A1 0.17-ohm
1 x Dual Mesh Coil Baby V2 A2 0.2-ohm
1 x Cable USB
1 x Manual
1x Bolsa con piezas de repuesto
 MINIMALISM—KEEP ALL THINGS SIMPLE
R-Kiss kit is the best explanation of minimalism, it follows simple style: cuboid design, two-color combination, 
without extra decoration, and even its user interface is much simpler than former ones.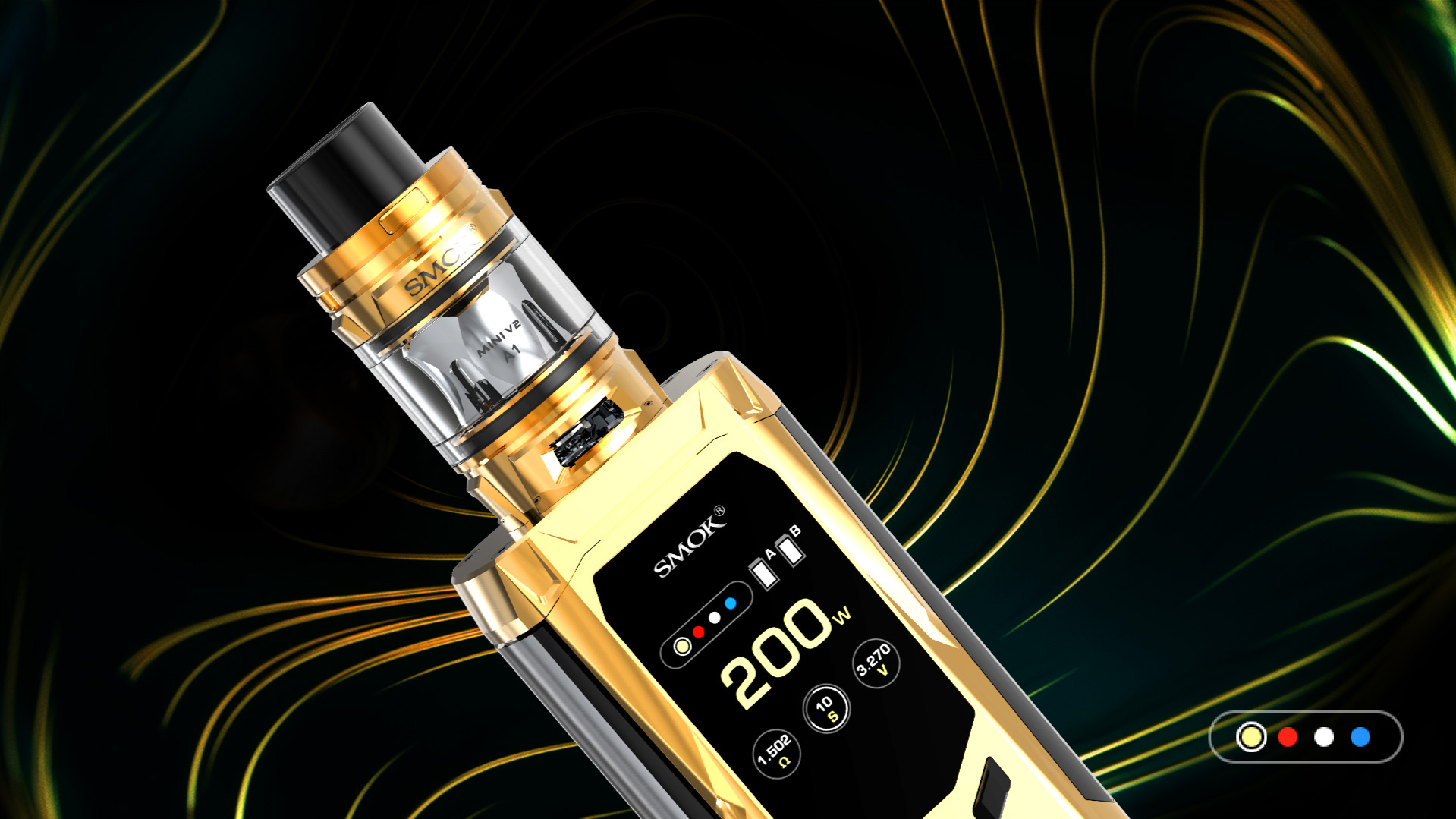 SPECIFICATIONS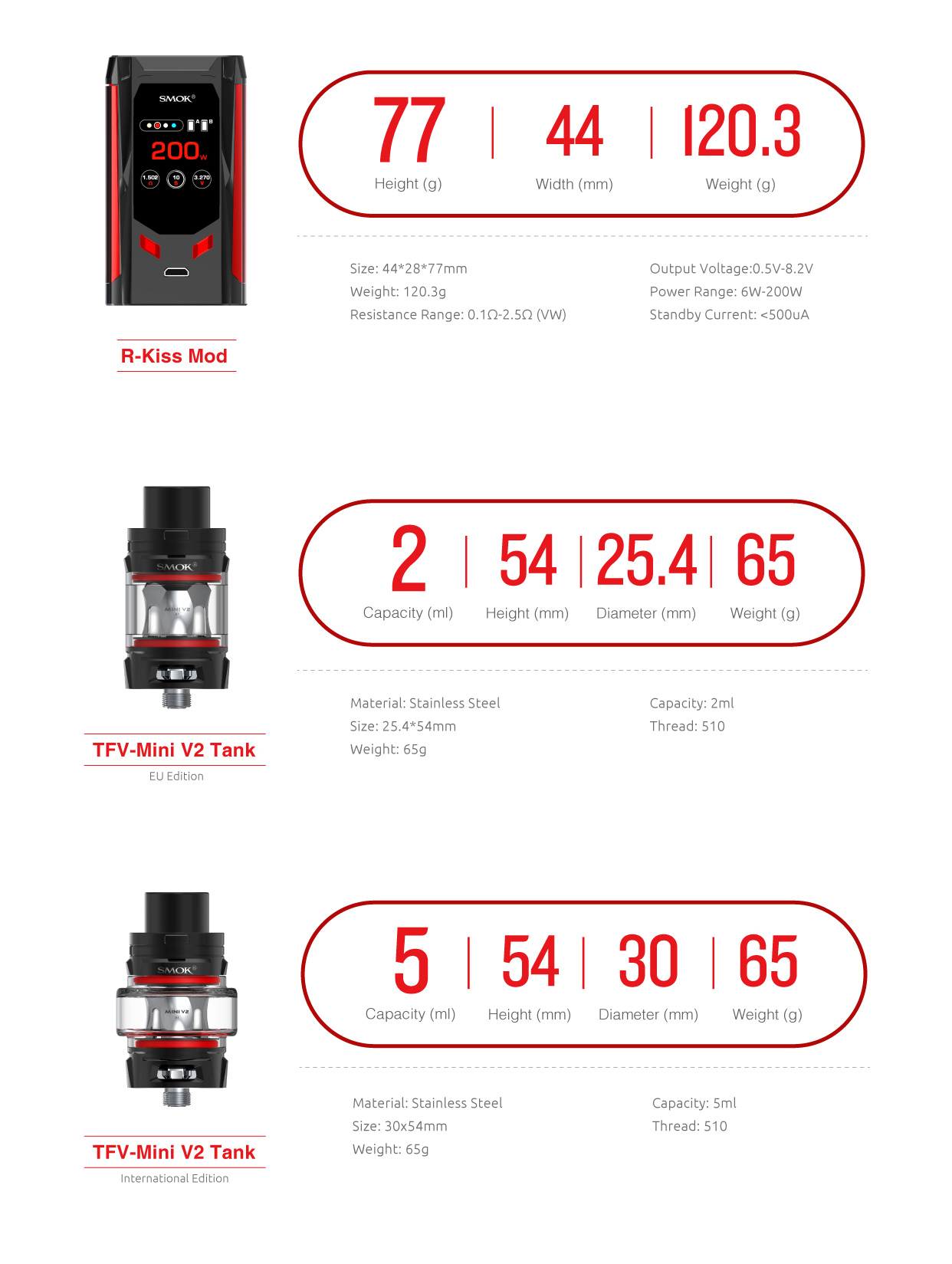 SIDE-PLACED FIRE KEY 
R-Kiss has a lateral big fire key, which is ergonomically designed on the left side, you 
can press to set and vape.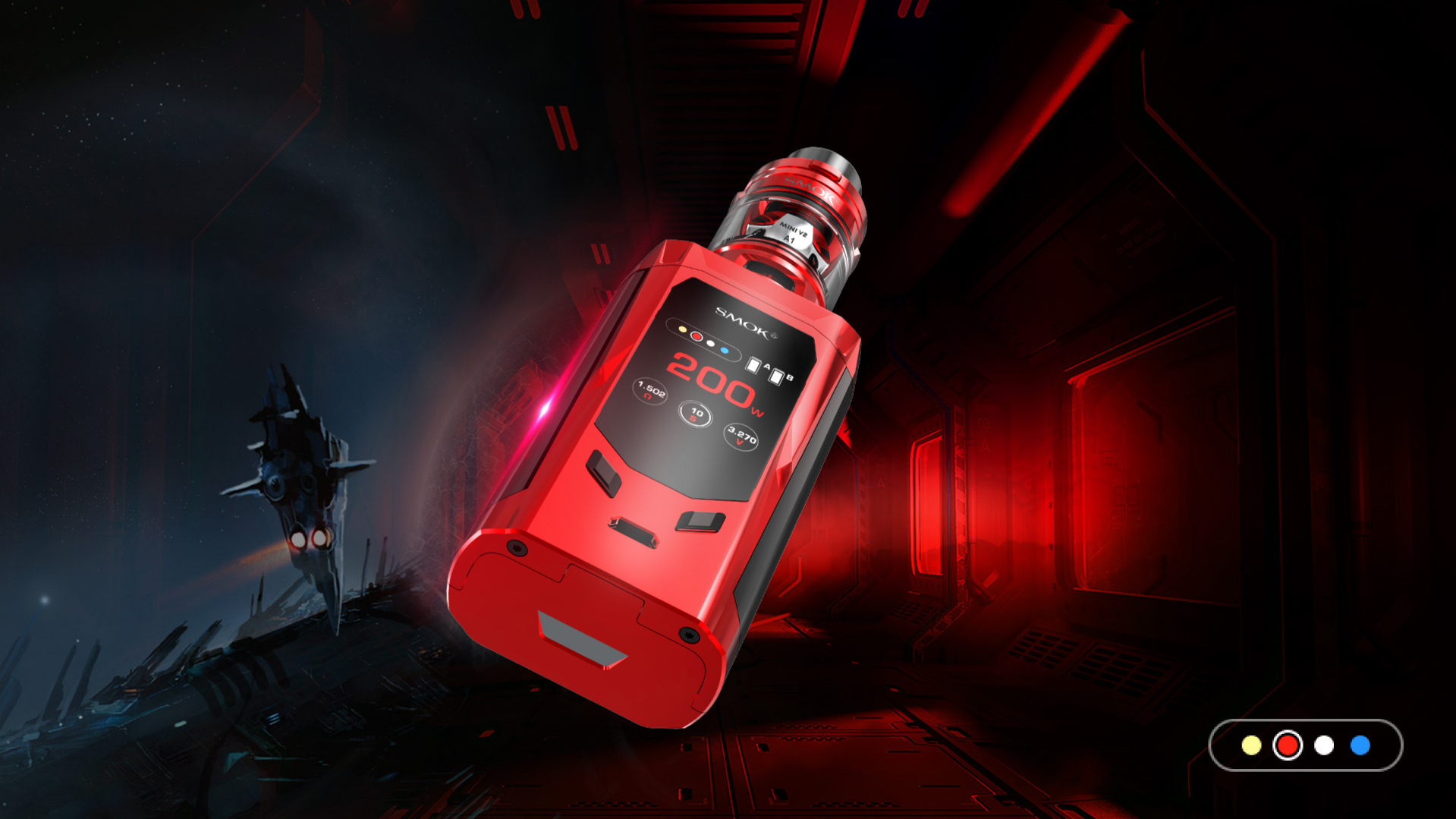 THE SMALLEST TWO - 18650 BATTERY 
POWERED MOD WORLDWIDE
When it comes to two - battery powered box mod, especially 18650 battery, you may remind of those big and heavy ones, 
while R-Kiss is different, it is smaller and lighter, which could satisfy your needs for both strong power and portable size, 
with 77mm height, 44mm width, it is the smallest two--18650 battery box mod worldwide.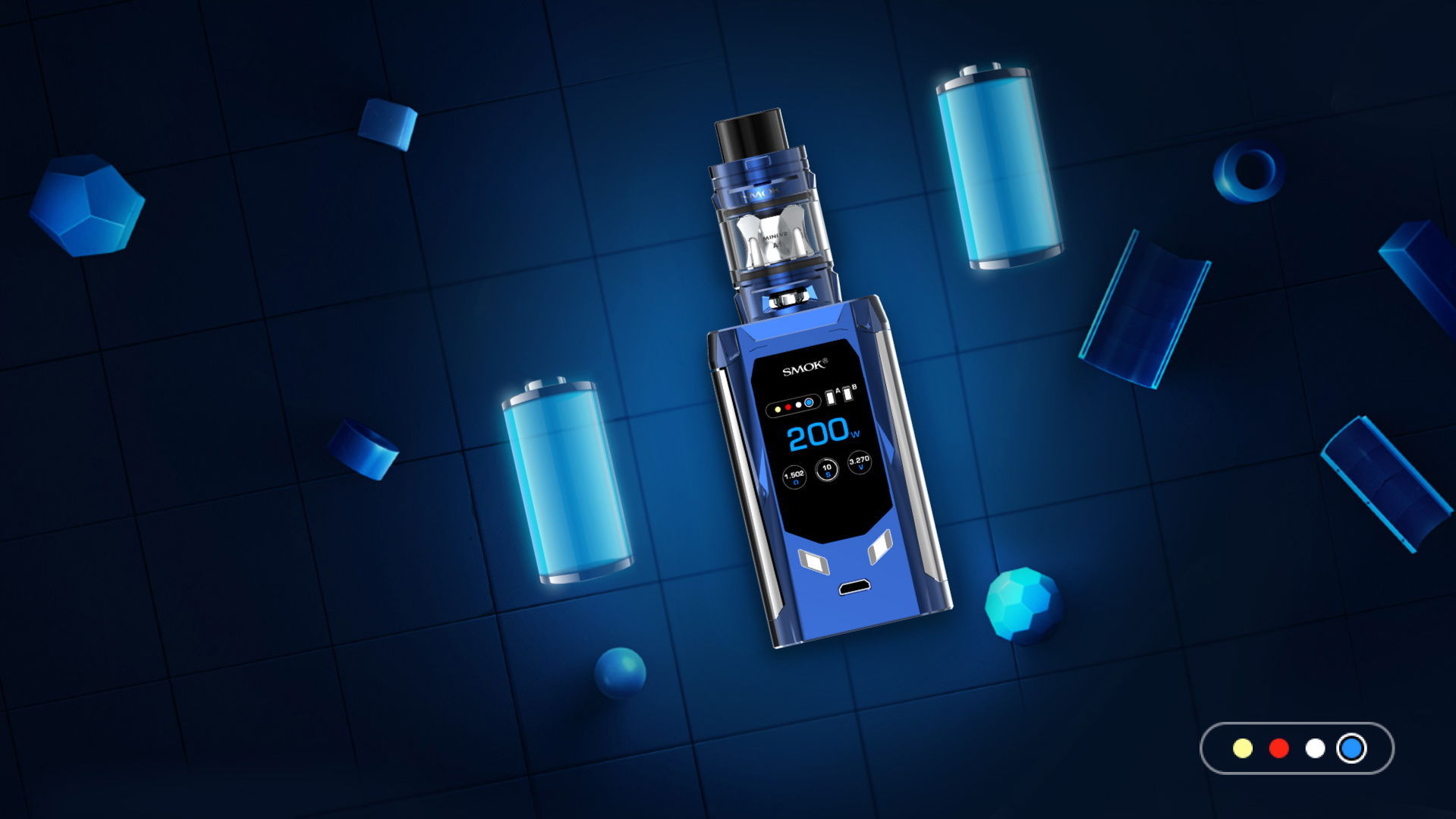 COMPONENTS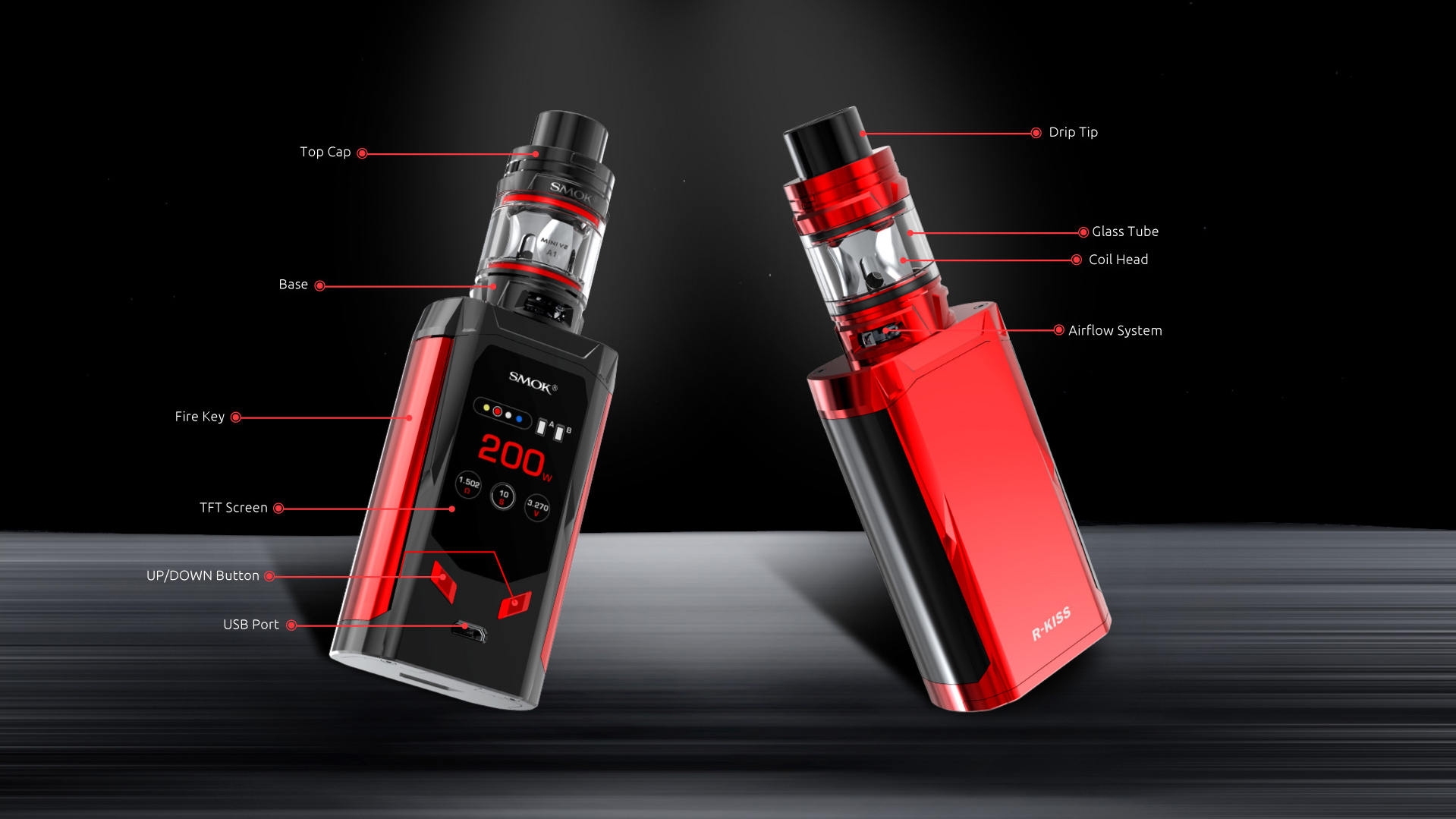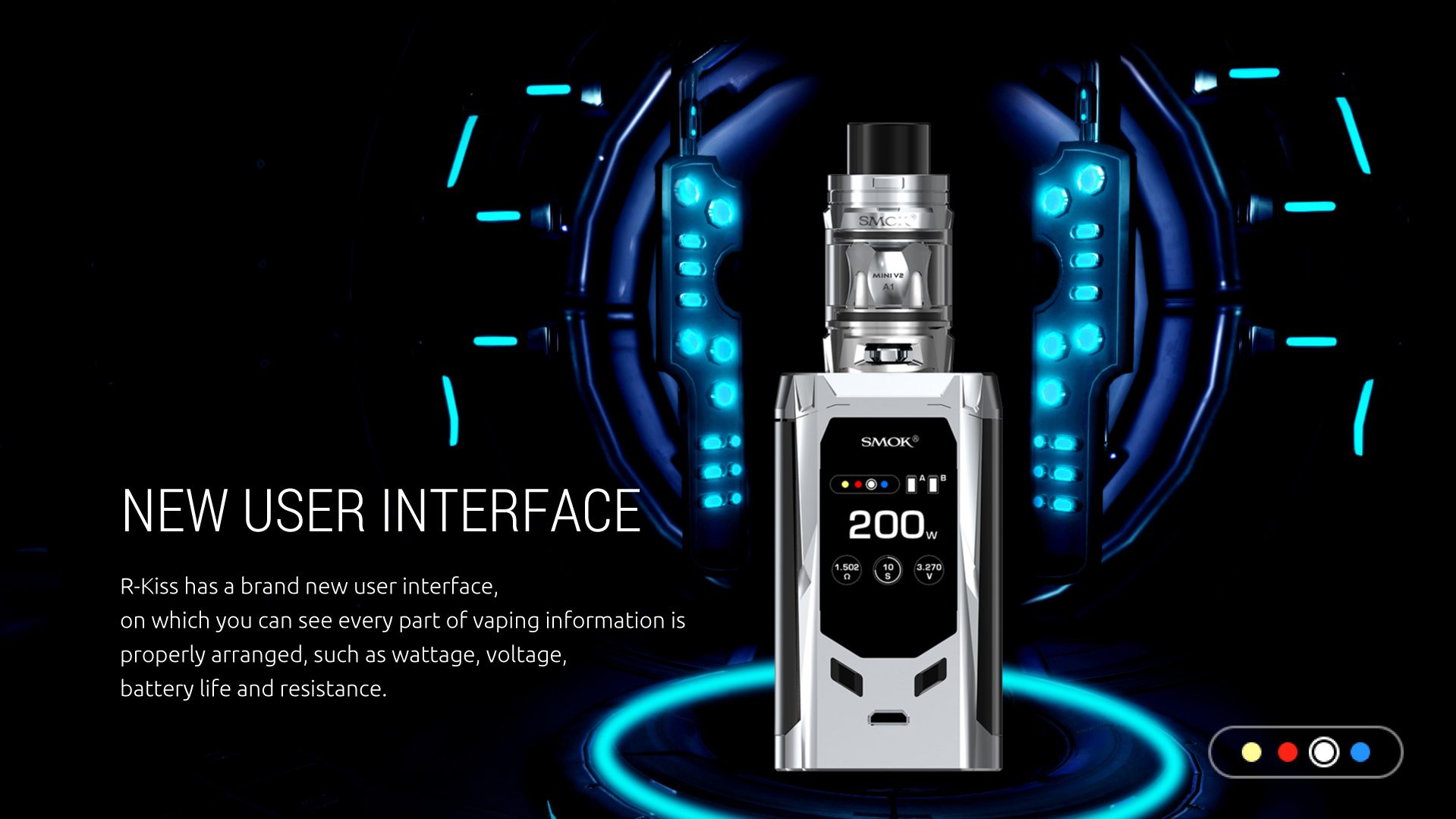 4 COLORS FOR SCREEN SETTING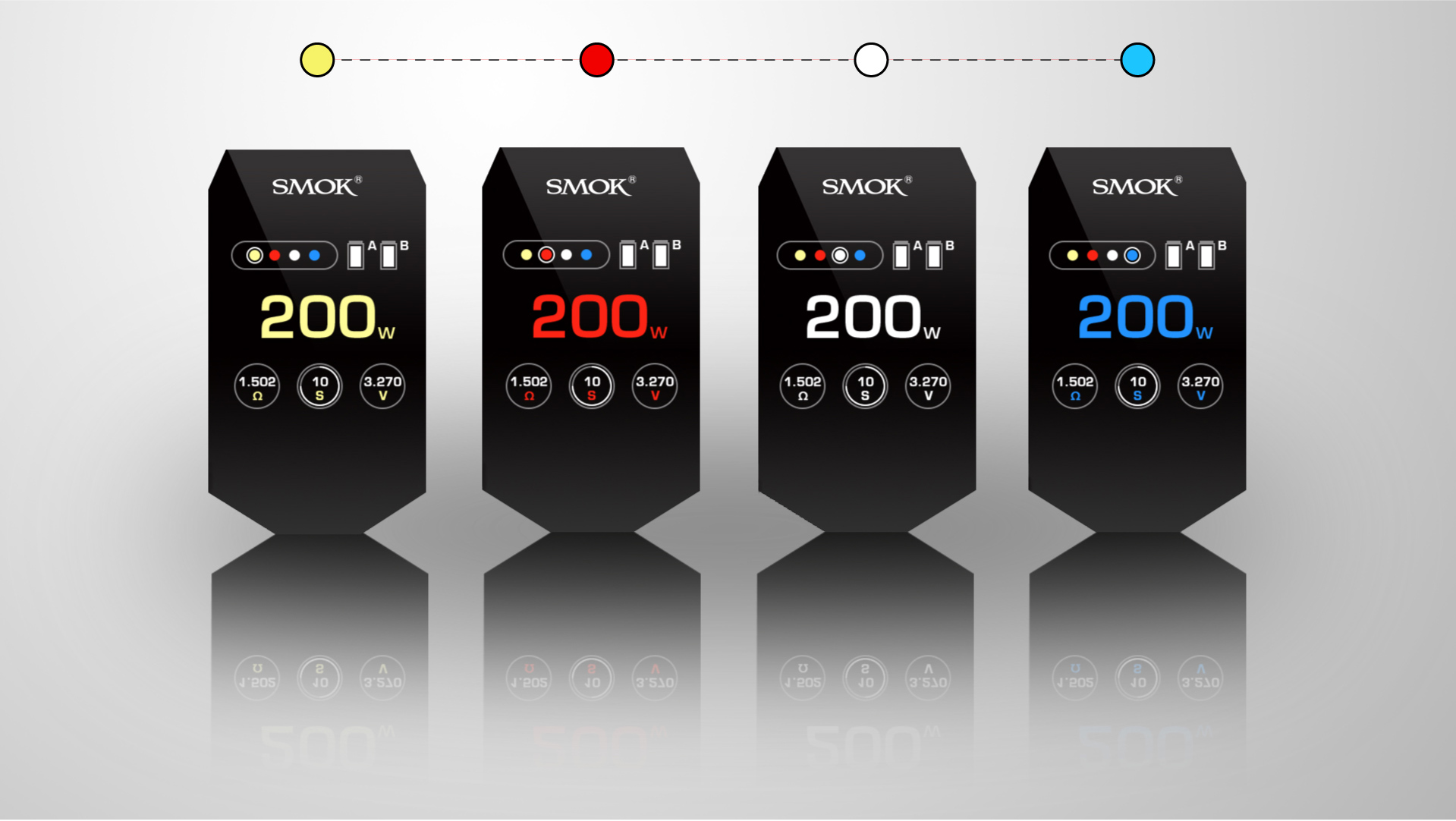 200W OUTPUT POWER
The max output power of R-Kiss is 200W, when at VW mode , you can set to your favorite 
wattage and freely enjoy massive vapor.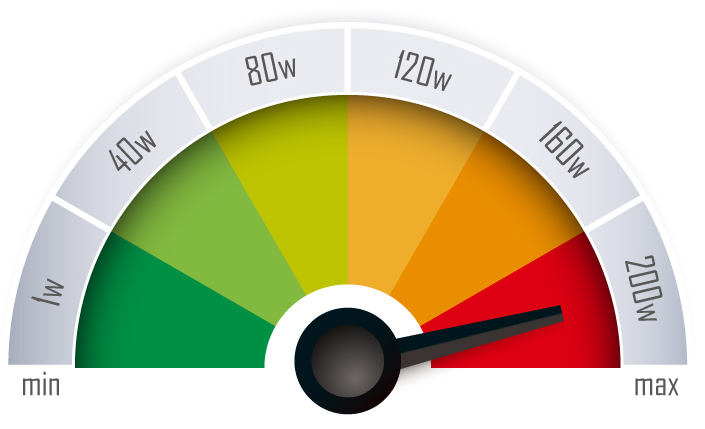 DUAL BATTERY LIFE INDICATOR
R-Kiss kit is powered by two 18650 batteries in series. The dual battery life indicator on the TFT screen 
can show you the accurate conditions of these batteries.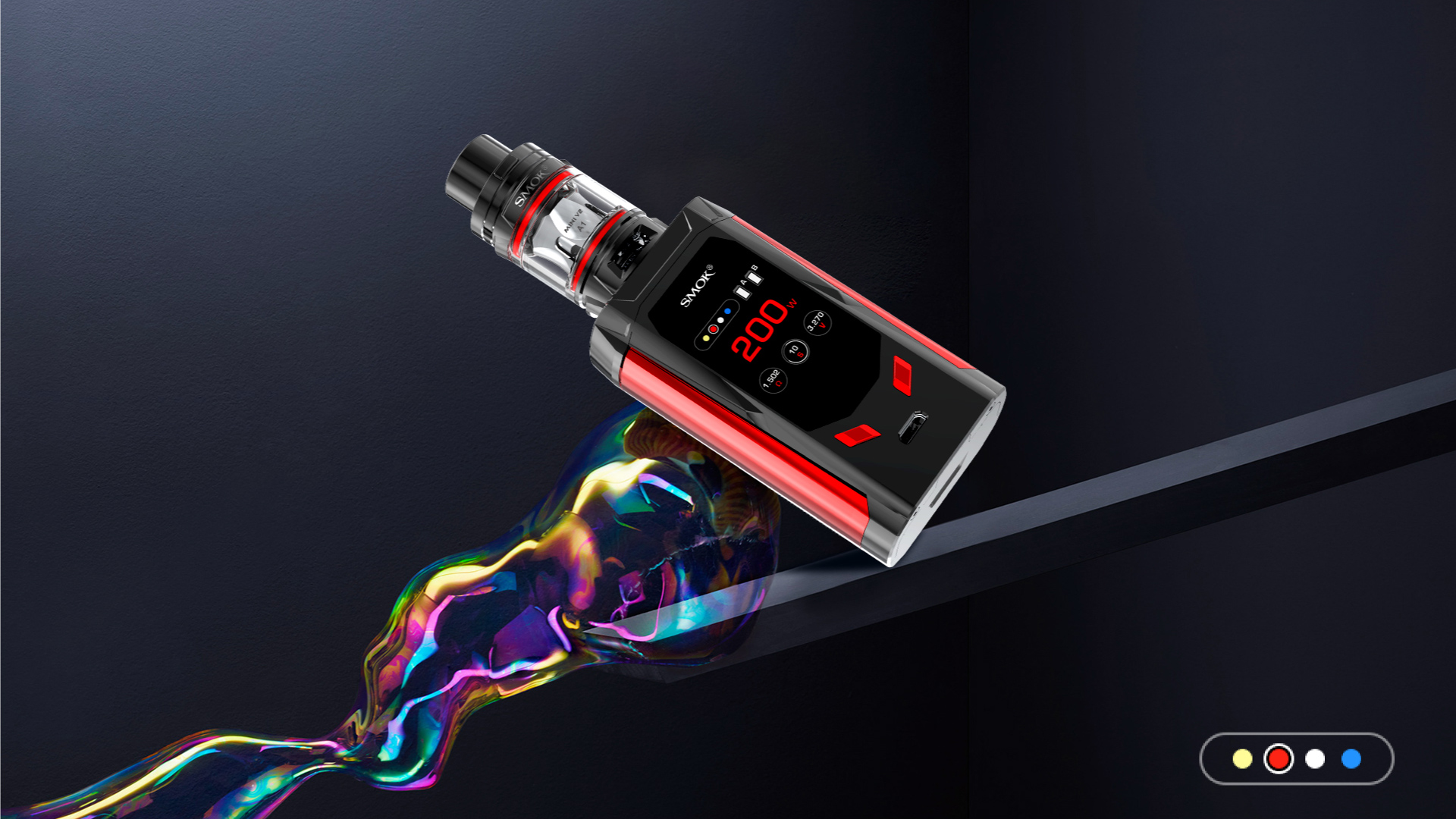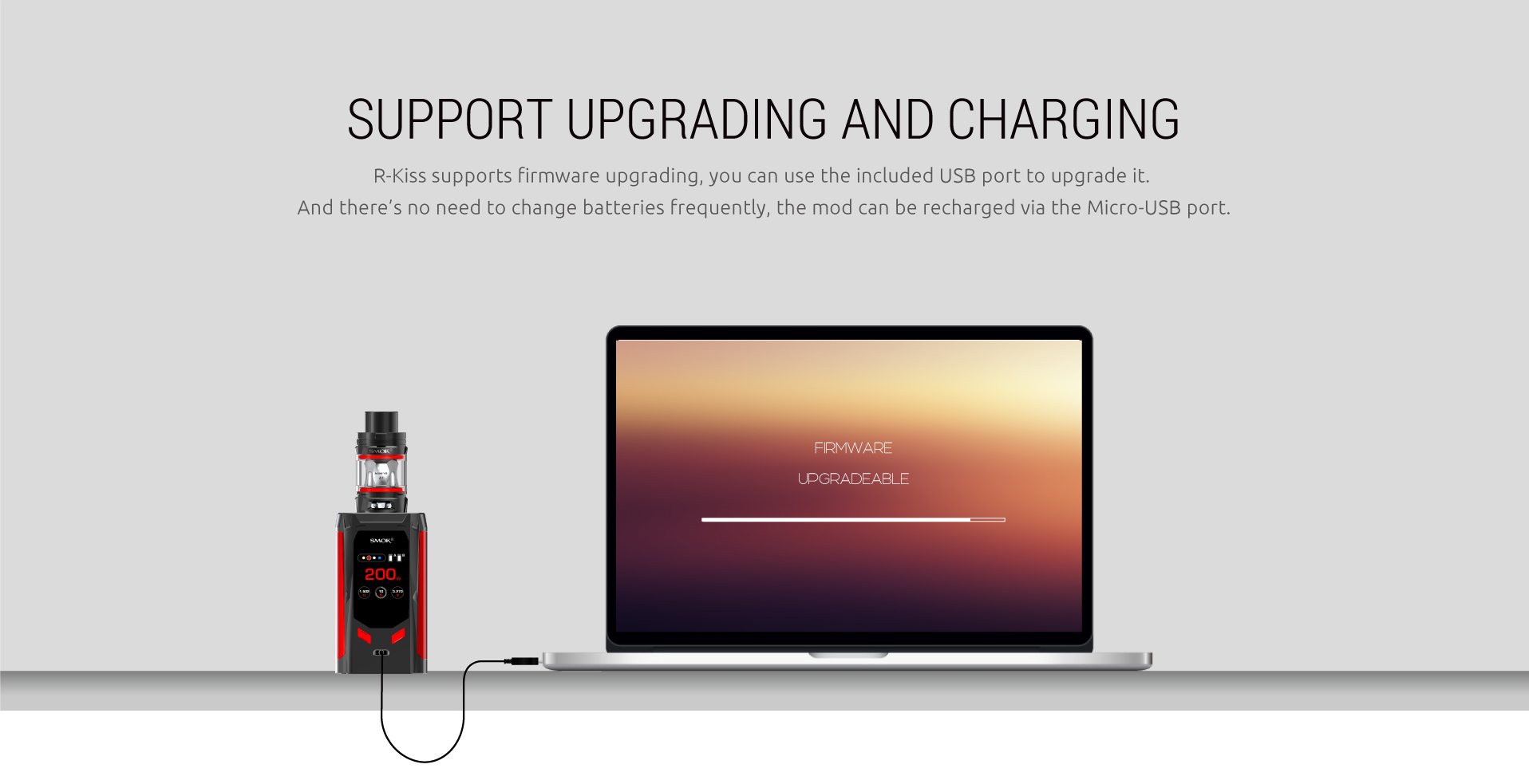 BATTERY INSTALLATION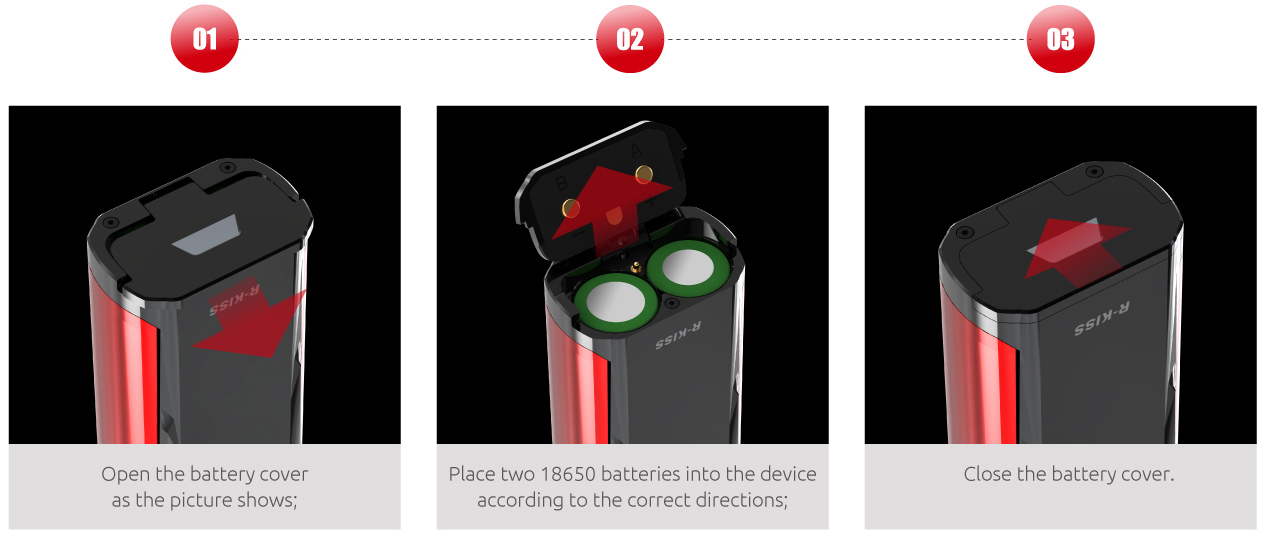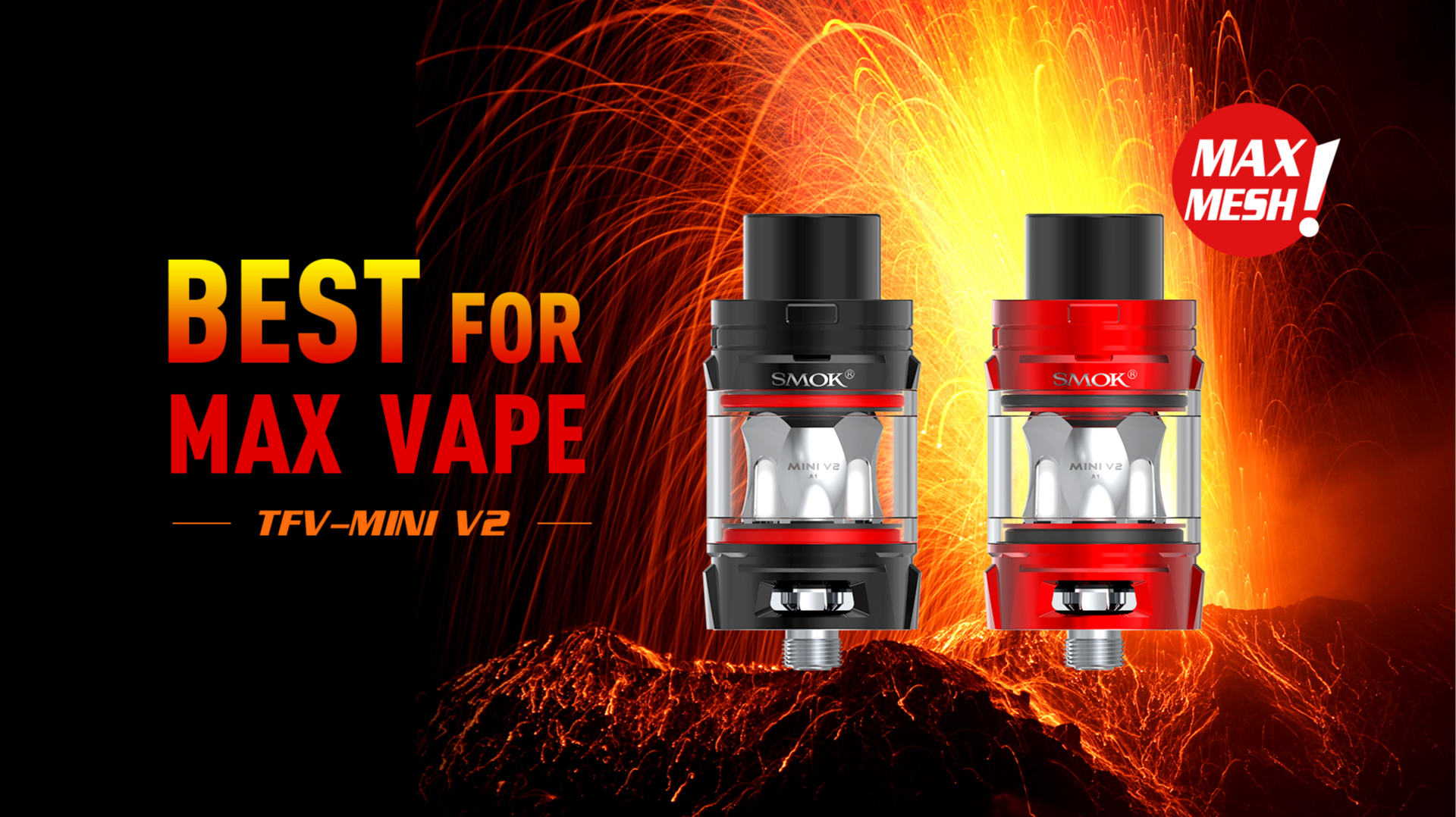 MINI V2 COIL FAMILY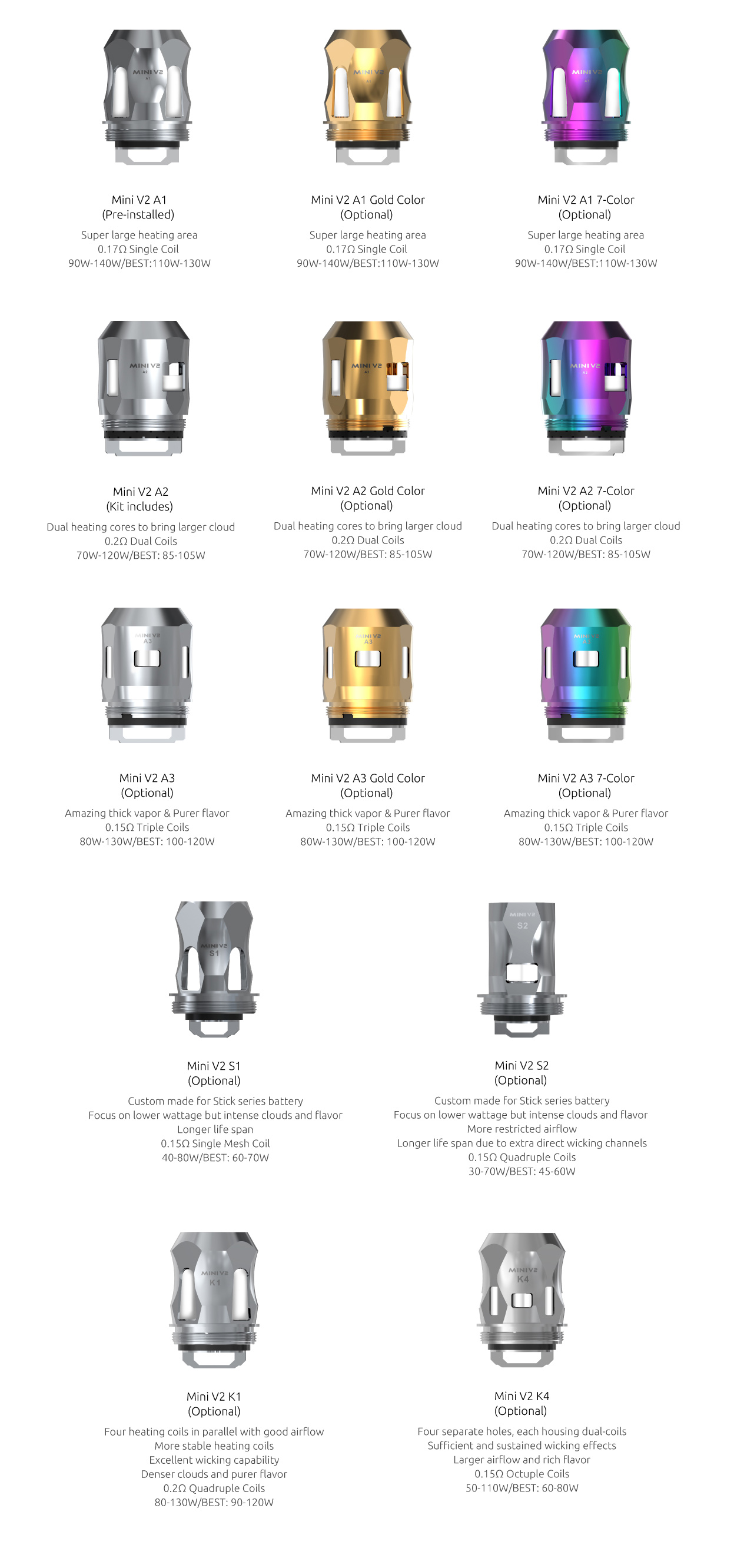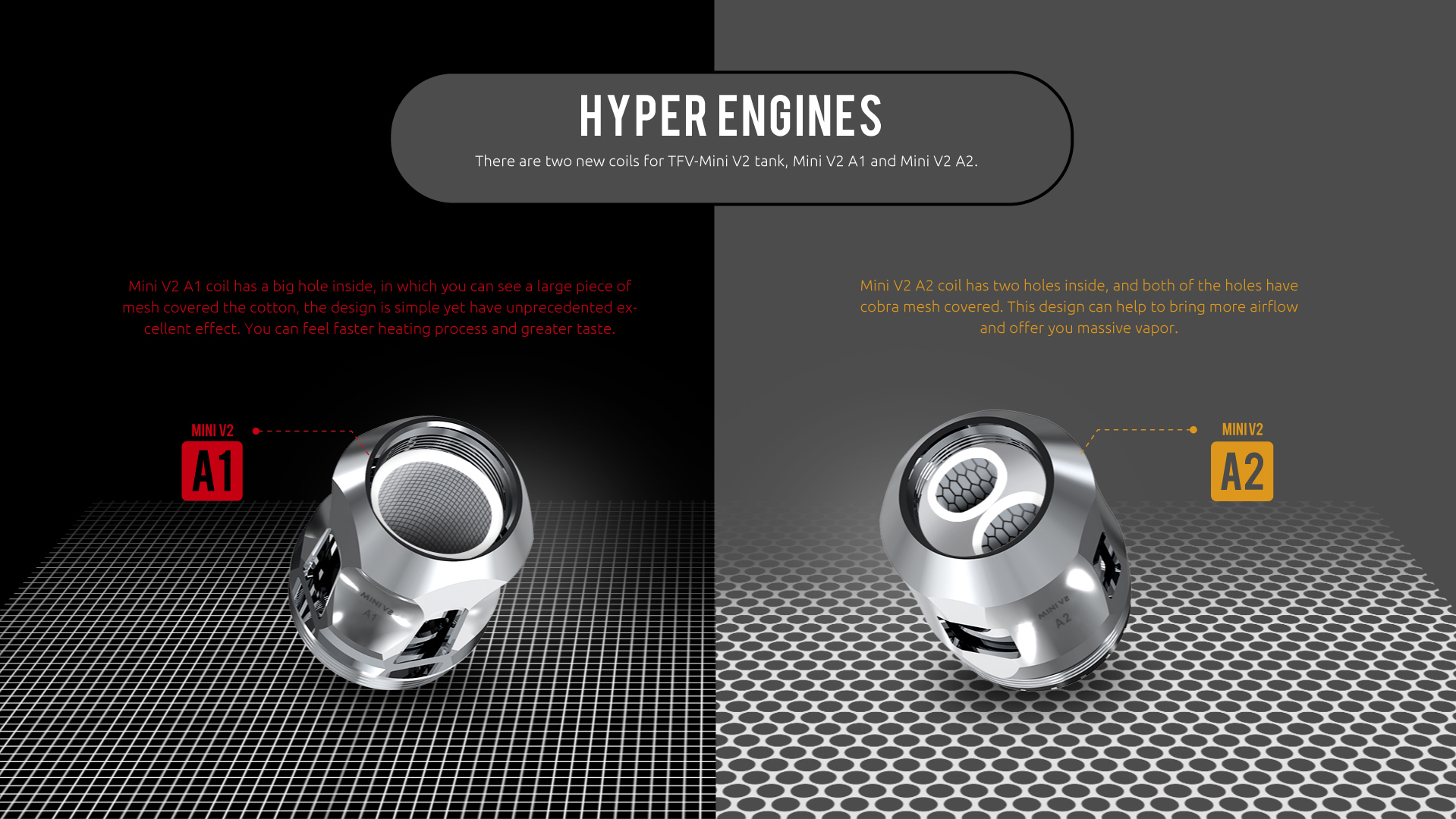 MINI V2 A3
A3 has three separate heating coils inside, combining with 3 larger airflow slots at the bottom of the tank, more air can be straightly brought in, 
and when you fire to vape, three coils will heat simultaneously, which can bring you unprecedented huge & thick vapor!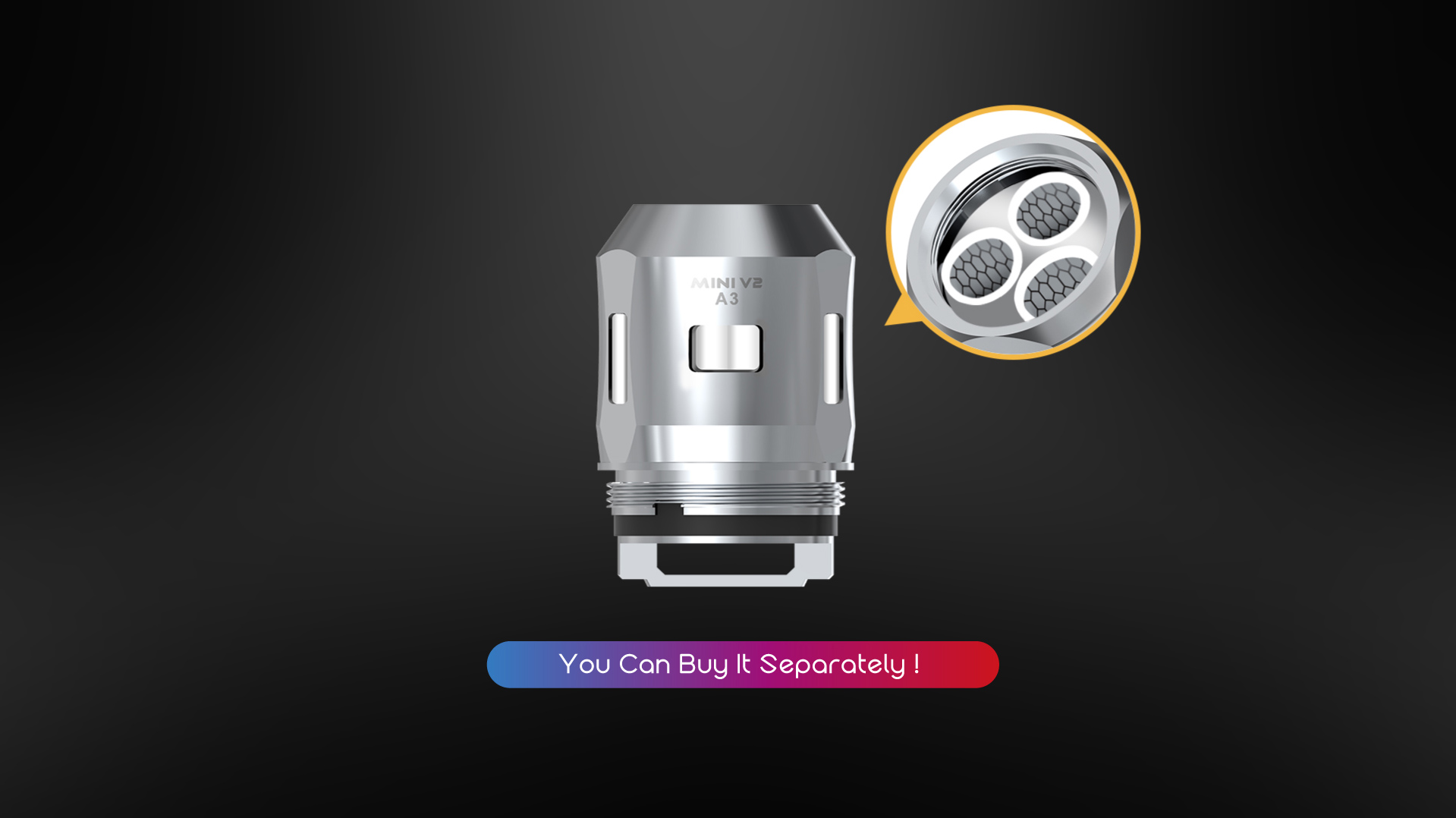 16MM V2 MINI EXCLUSIVE DELRIN DRIP TIP
The specially made drip tip has perfect diameter to fit your mouth, and it doesn't need to screw, 
only with simply press you can finish the install work. Without doubt, it will bring increased airflow and provide more powerful draw effects.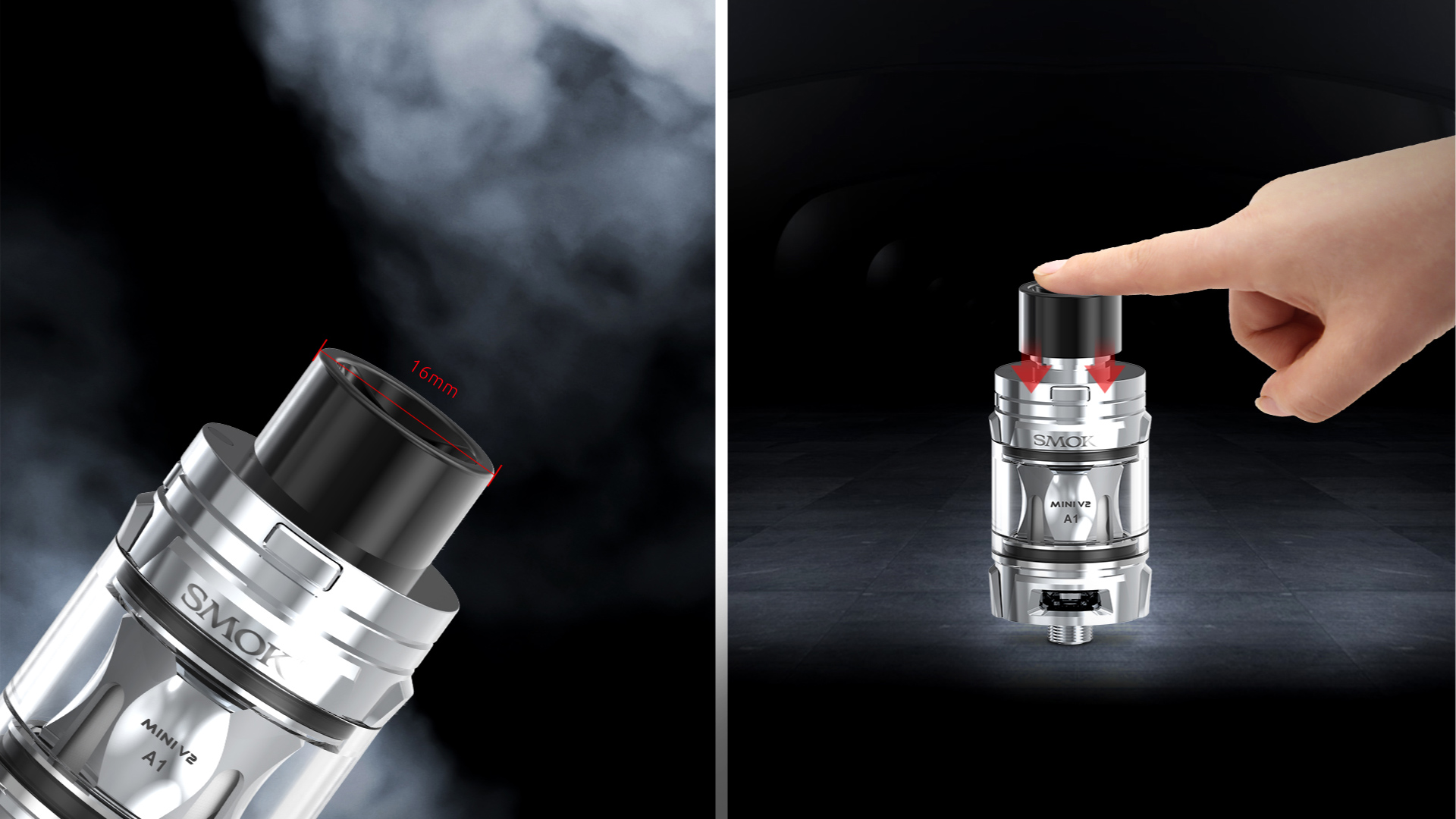 MINI V2 COBRA RESIN DRIP TIP 
  For the 16mm V2 MINI Exclusive Delrin Drip tip, you also have cobra edition to choose from, with wild appearance and excellent tactility, 
it will bring you increased airflow and powerful draw effect.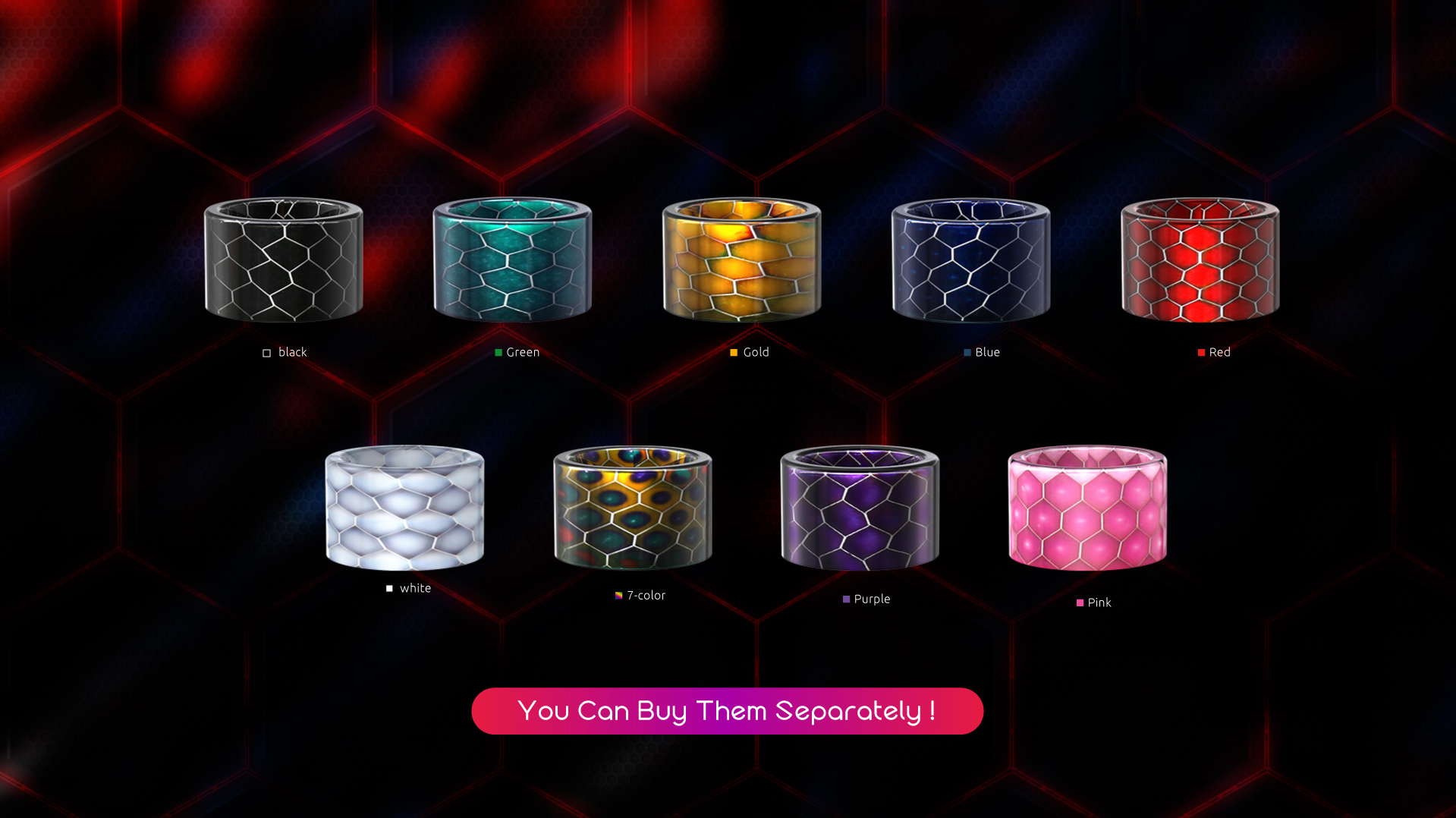 TOP REFILL SYSTEM
  Top rotary refill makes filling an easy thing. Leak proof slot can significantly solv e leaking problem.