SMOK MAG GRIP WITH TFV8 BABY V2 TPD 2ML BLACK/PRISM CHROME
Durante años los fanáticos del vapeo han soñado con la serie Mag por su impresionante apariencia y su gran rendimiento.

MAG Grip, es el nuevo miembro de la familia MAG. Conservando las características y la perfecta ergonomía que les caracteriza, algo exquisito.

Además, se han agregado algunos conceptos de diseño nuevos: la pantalla OLED,  los botones de función ARRIBA / ABAJO que combinan perfectamente la lectura y el ajuste de los datos.

Todo esto unido a que es compatible con baterías 21700, 20700 y 18650. Además,en el caso de las 20700/21700 una sola batería puede ofrecer una potencia de salida de hasta 100 vatios con alto rendimiento.


El tanque TFV-Mini V2 tiene tres ranuras de entrada de aire más amplias y dos nuevas resistencias: Mini V2 A1 y Mini V2 A2.

Una vez en tu mano, sentirás el poder de el Mad Grip. ¡La innovación sigue cambiando la experiencia de vapeo!

Caracteristicas Mag Grip Mod:
Tamaño: 91.5

x 67 x 38 mm.



Rango de potencia: 1-80W(con 18650) y 1-100W(con 20700/21700)

Rango de voltaje: 0.5-8.2V

Corriente en espera: <500uA

Batería: 1 x 18650/20700/21700 (no incluidas, se recomienda el uso de baterías de al menos 30A de protección)

Rango de Resistencia: 0.1-2.5ohm (VW) /0.05-2ohm (TC)

Cabezal 510

Caracteristicas TFV8 Baby V2 Tank:
Dimensiones: 30.0mm x 54mm
Resistencias compatibles:
- Mesh Coil Baby V2 A1 0.17-ohm
- Dual Mesh Coil Baby V2 A2 0.2-ohm
Capacidad: 2ml
Incluye:
1 x Mad Grip Mod by Smok
1 x TFV8 Baby V2 Tank (2ml)
1 x Mesh Coil Baby V2 A1 0.17-ohm
1 x Dual Mesh Coil Baby V2 A2 0.2-ohm
1 x Cable USB
1 x Manual
1x Bolsa con piezas de repuesto
FEEL THE POWER OF GRIP.
GRIP YOUR OWN WAY OF VAPING.
MAG Grip is designed for a better user experience by continuing the previous typical features and adding 
some new characteristics. Simple color way lets the whole device appear more concise and practical. The grooves on the 
upper part of the mod are optimized to maximize the practicability that makes the mod more comfortable to grip and hold.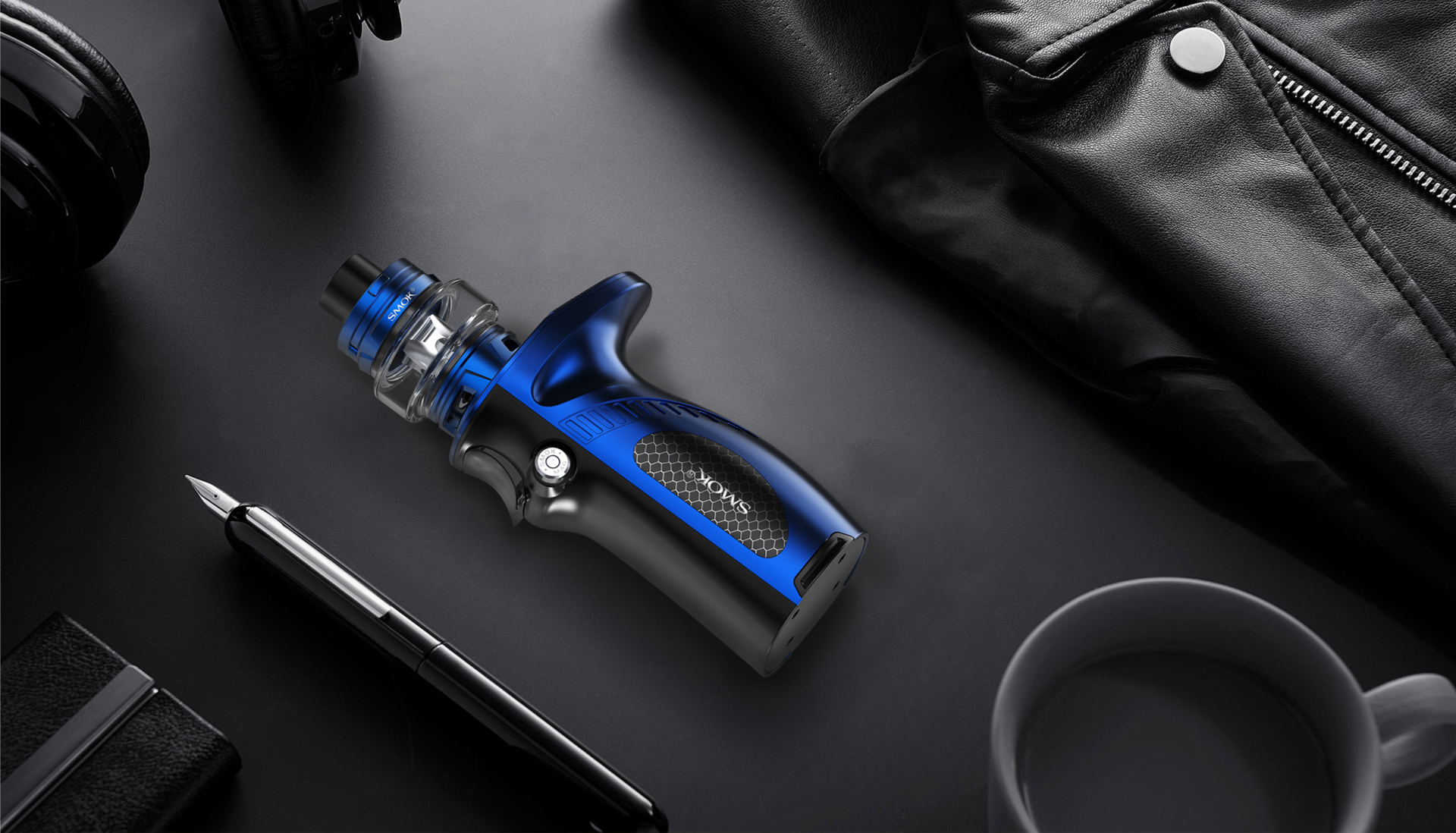 SPECIFICATIONS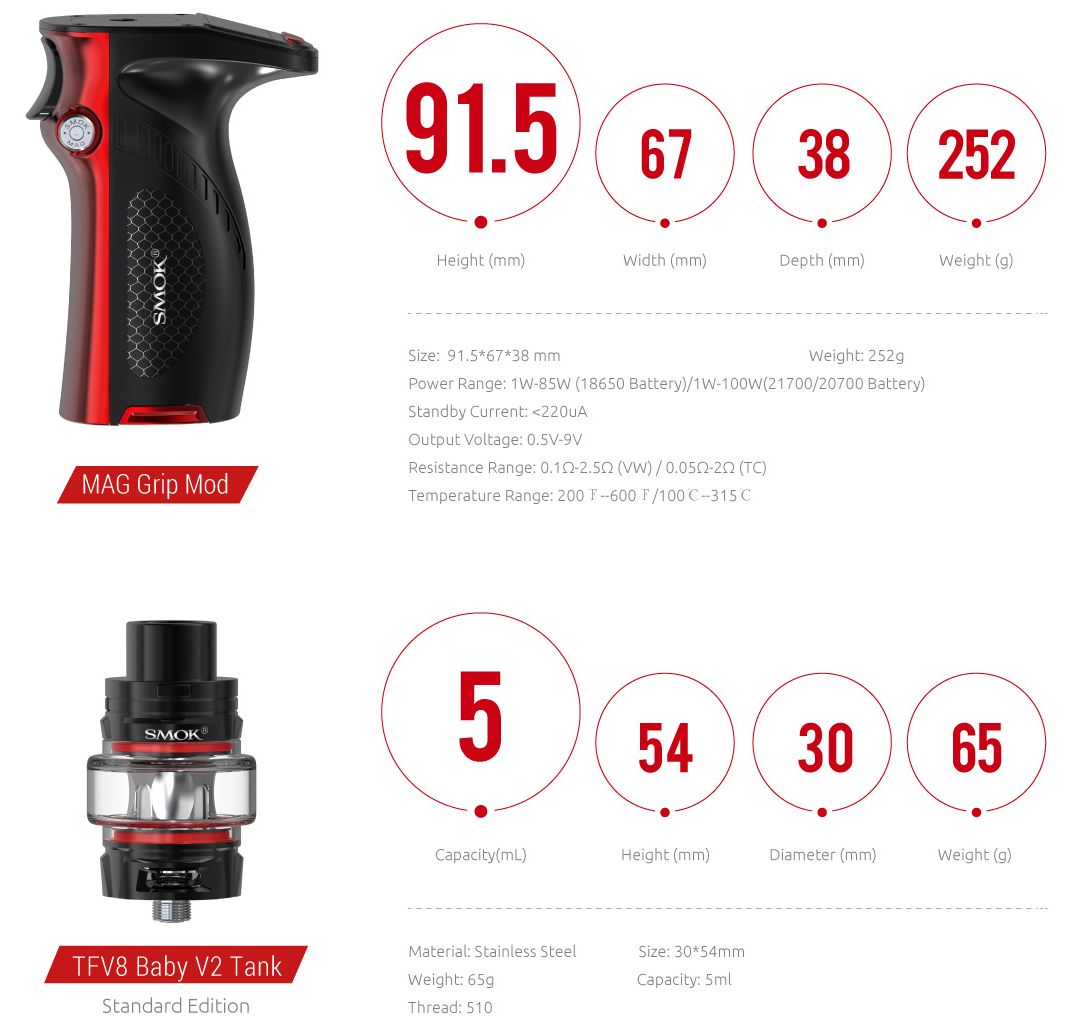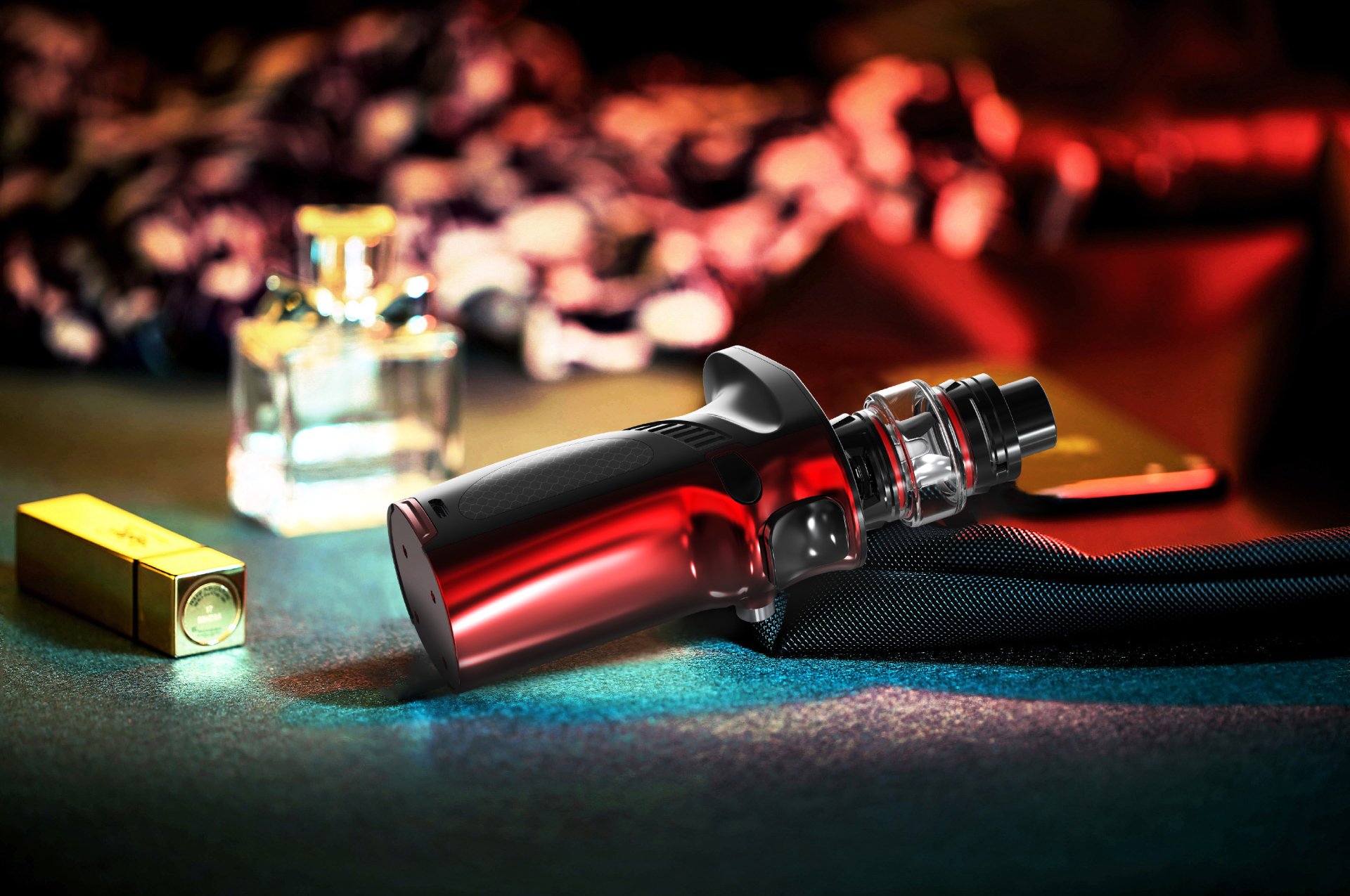 USE EXQUISITE FIRE KEY. 
ENJOY RELAXED VAPING LIFE.
Following the style of Mag, MAG Grip still adopts the exquisite small fire key, like the trigger of a gun, 
and you can press the triggering button easily. Most importantly, the surface of the key is fairly smooth, 
which makes you feel comfortable when your finger pulp touches and presses the button.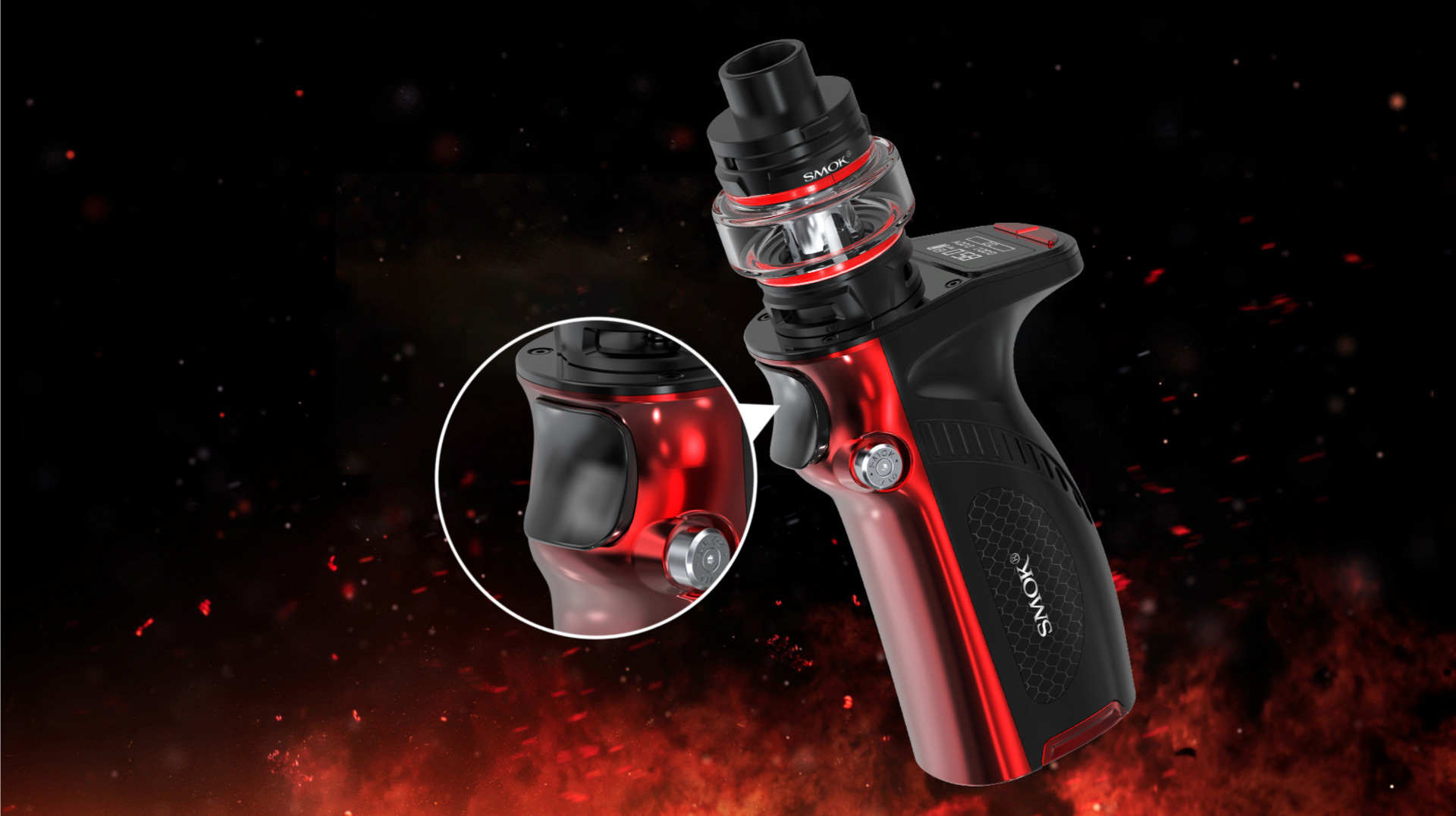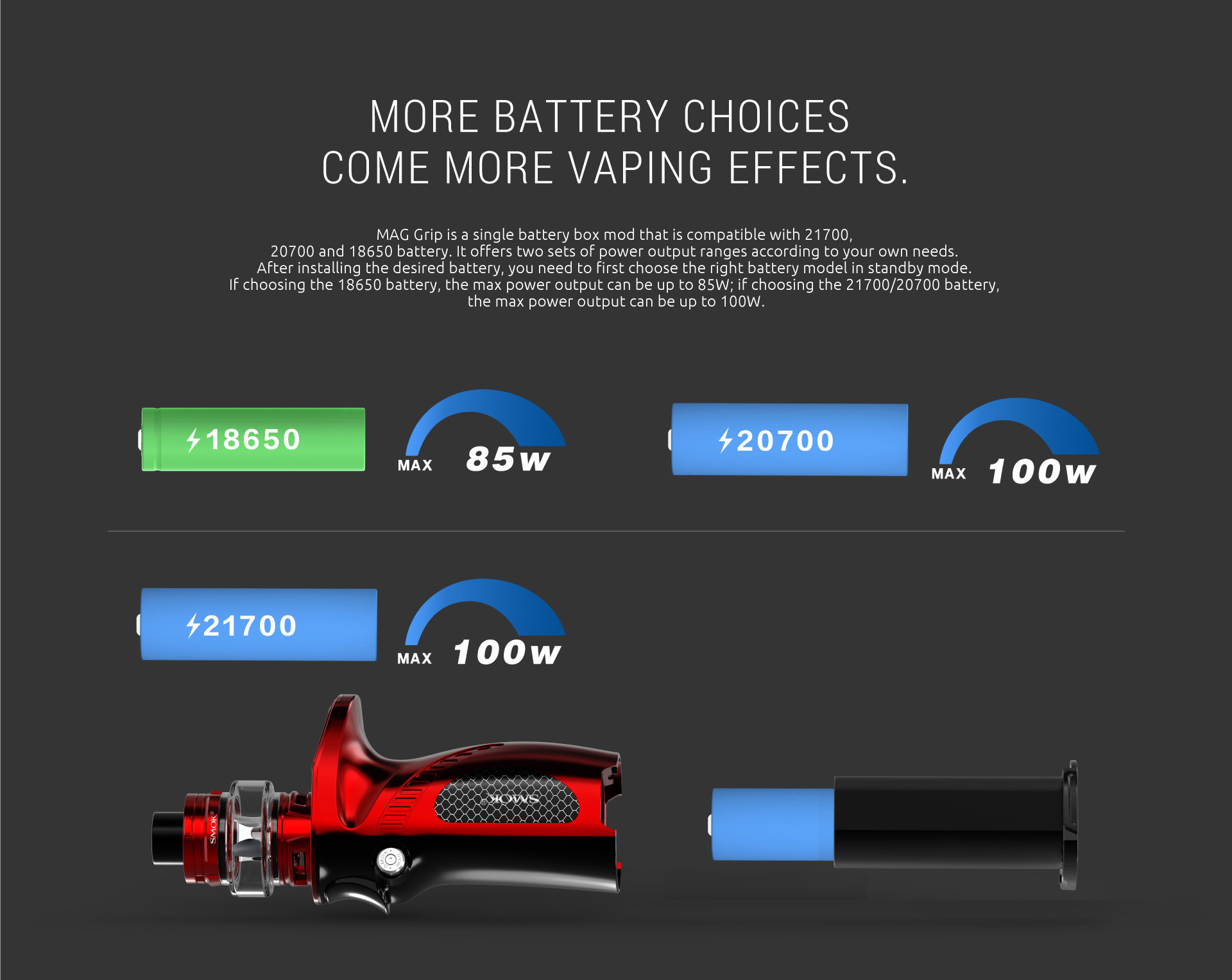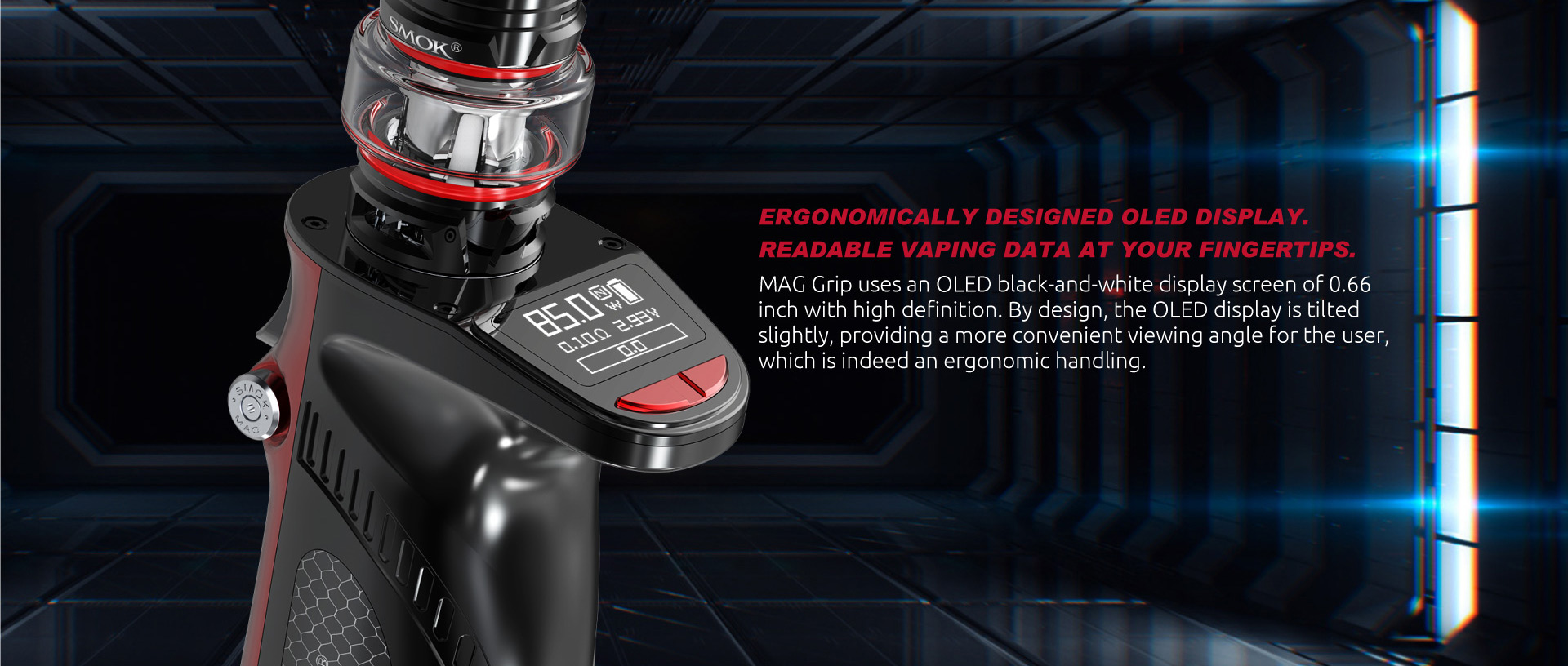 BATTERY INSTALLATION
AS SIMPLE AS IT IS FUNCTIONAL
MAG Grip uses a coin-shaped button for battery installation, lock and load, 
you can even hear the pleasant sound that a real gun can offer you.
(1) Press the coin-shaped button, and then the box magazine pops out;
(2) Place batteries into the device according to the correct direction;
(3) Push the box magazine into the mod.

MULTIPLE PROTECTIONS
MAG Grip provides multiple types of protections to avoid potential risks.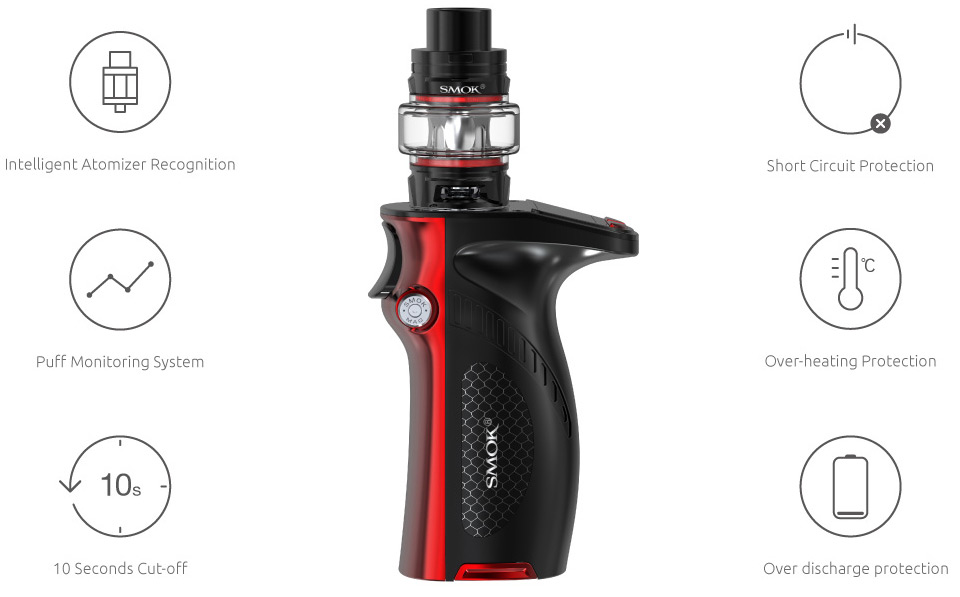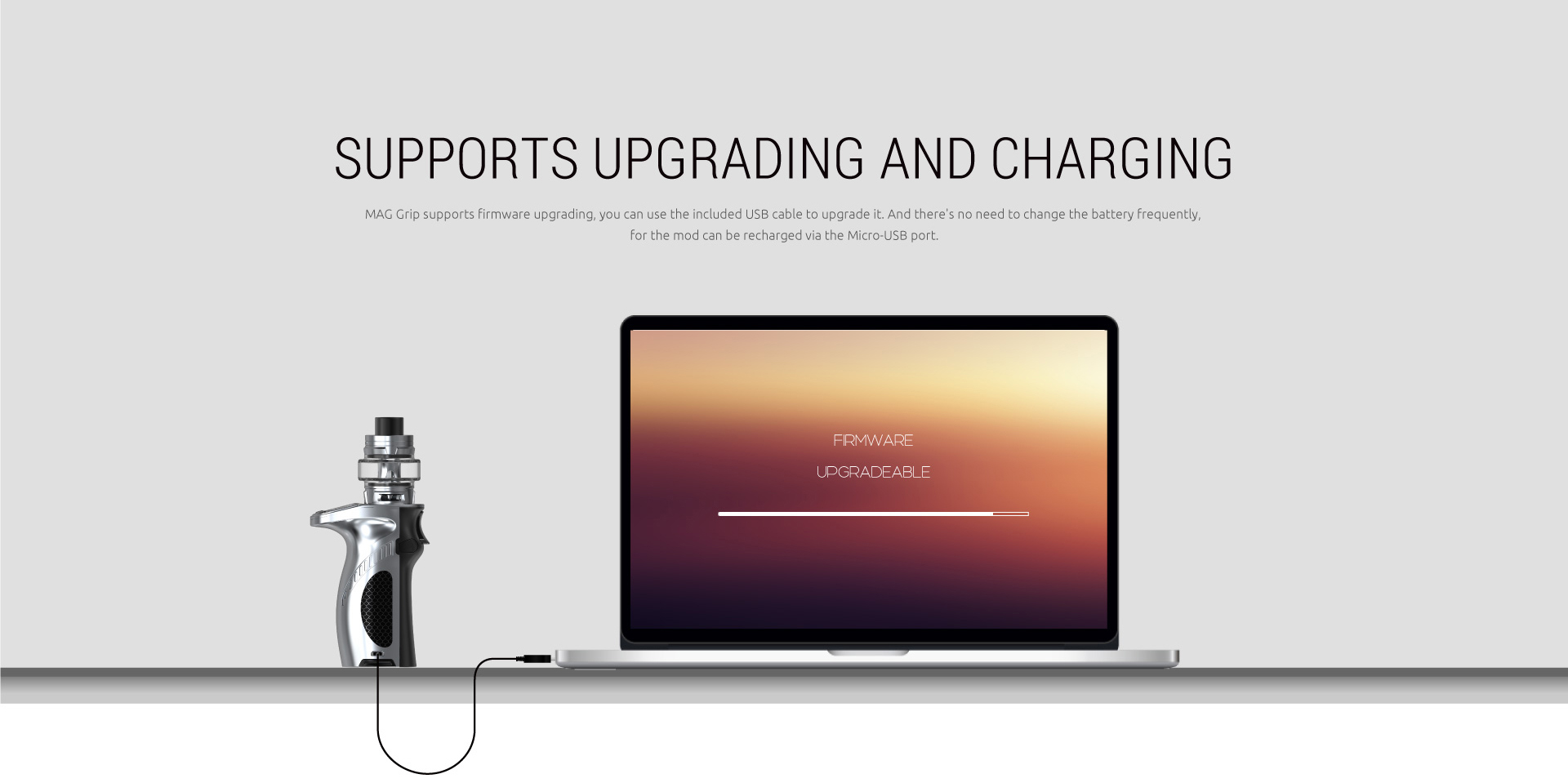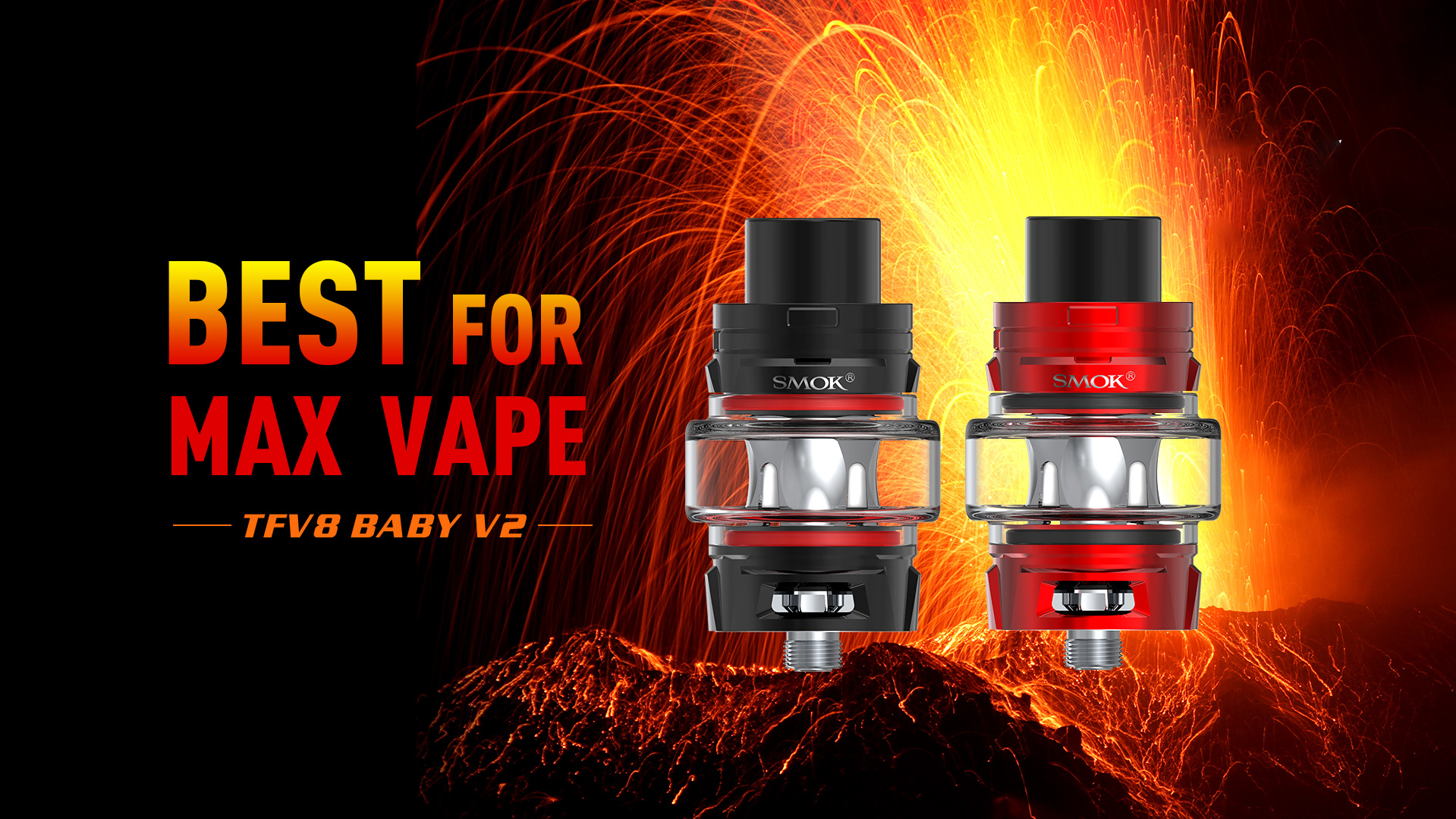 NEW BABY V2 COILS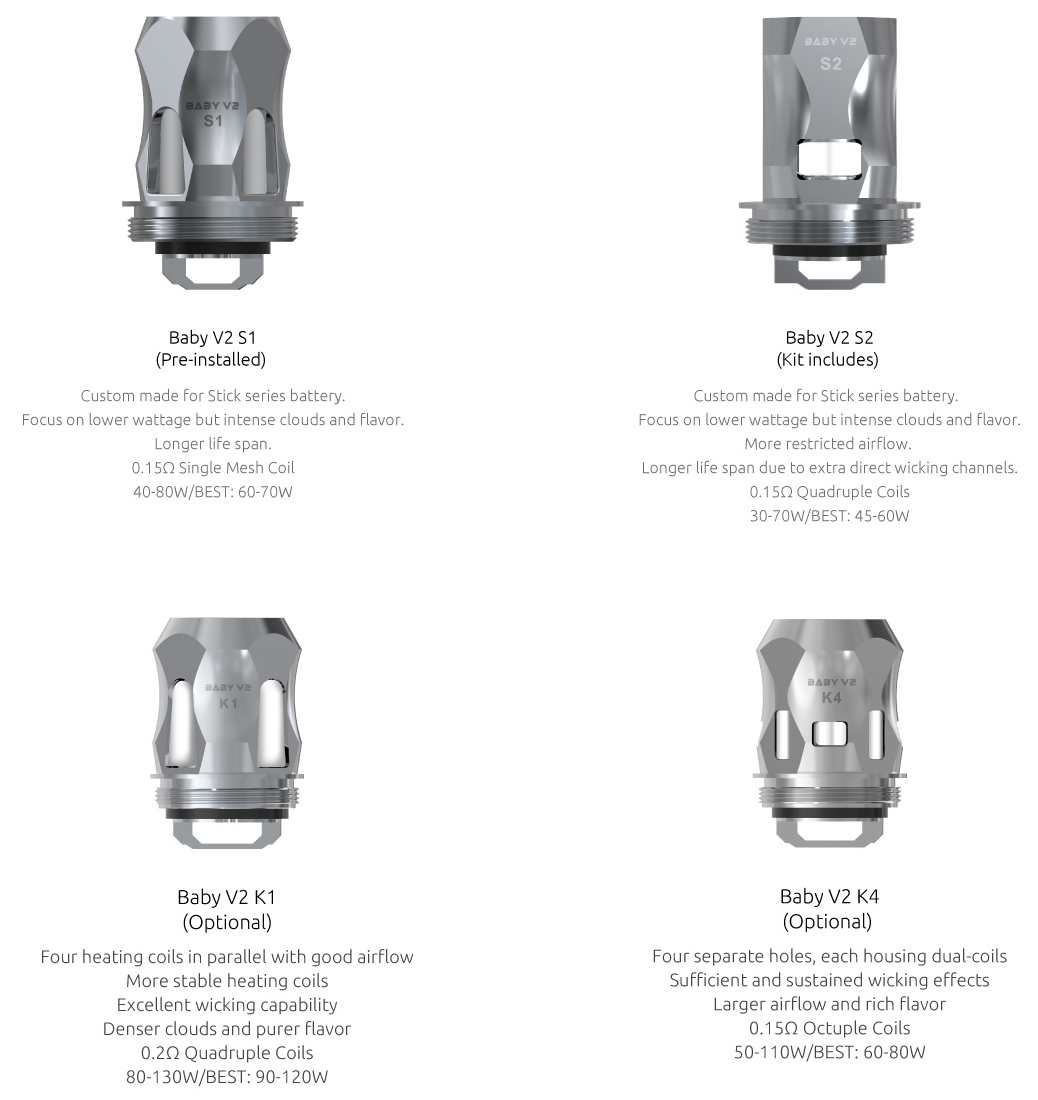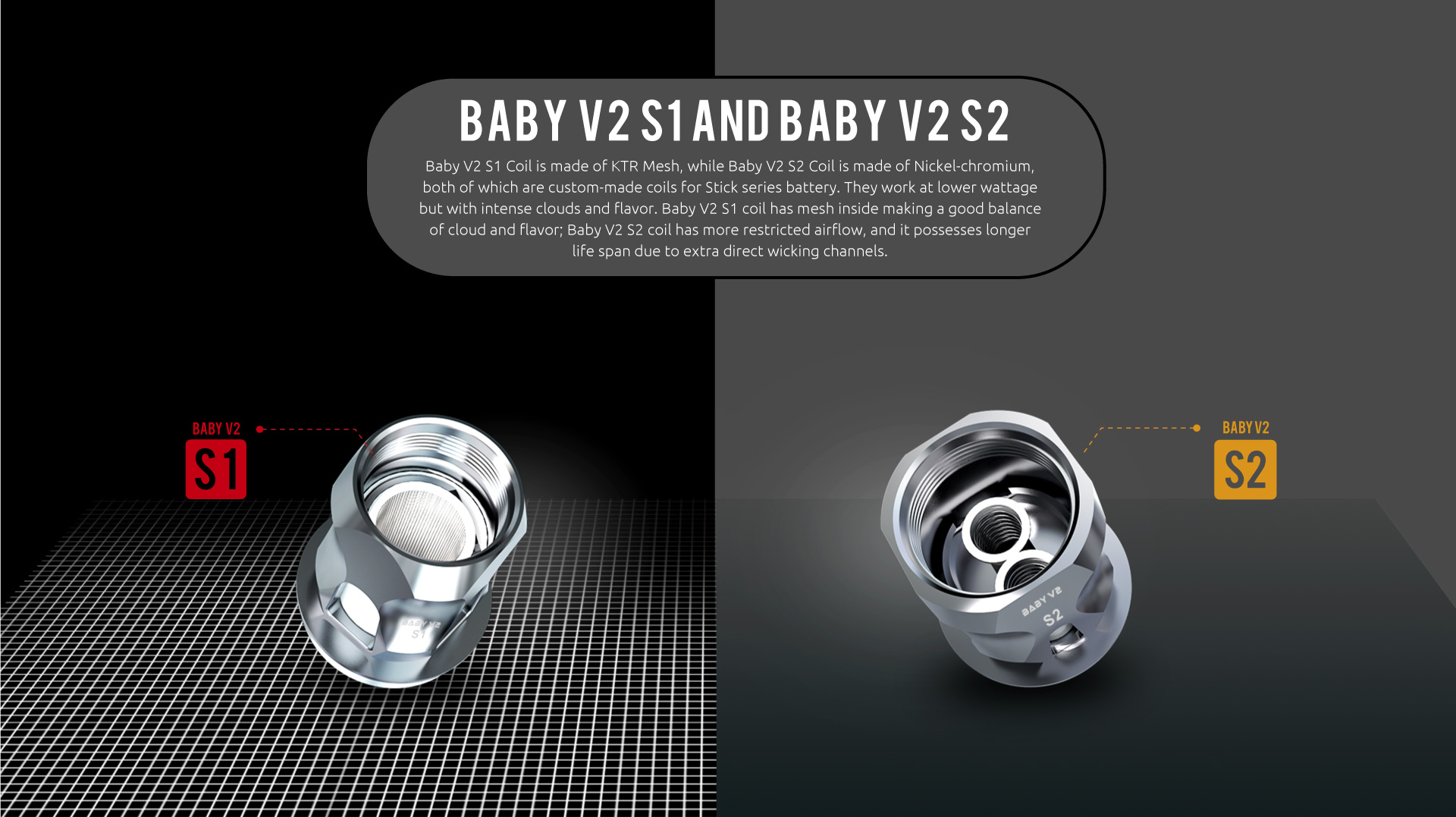 BABY V2 COIL FAMILY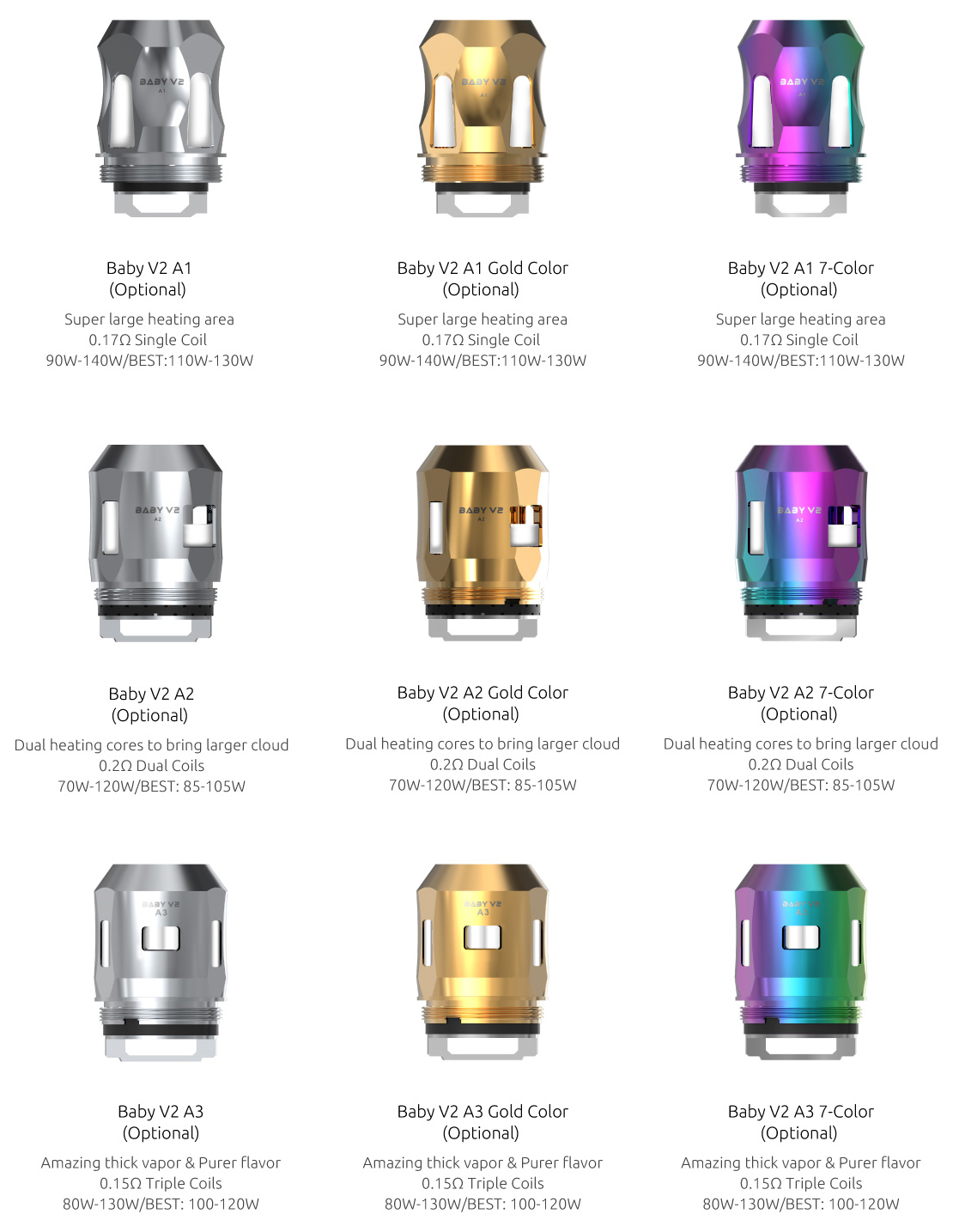 GASKET—SMALL CHANGE, GREAT IMPROVEMENT 
For the former tanks you can see a gasket when you screw the top cap, 
while in this tank you will find gasket has changed its position to the bottom of top cap. 
This design makes the filling slot looks cleaner and at the same time avoid leaking of e-liquid.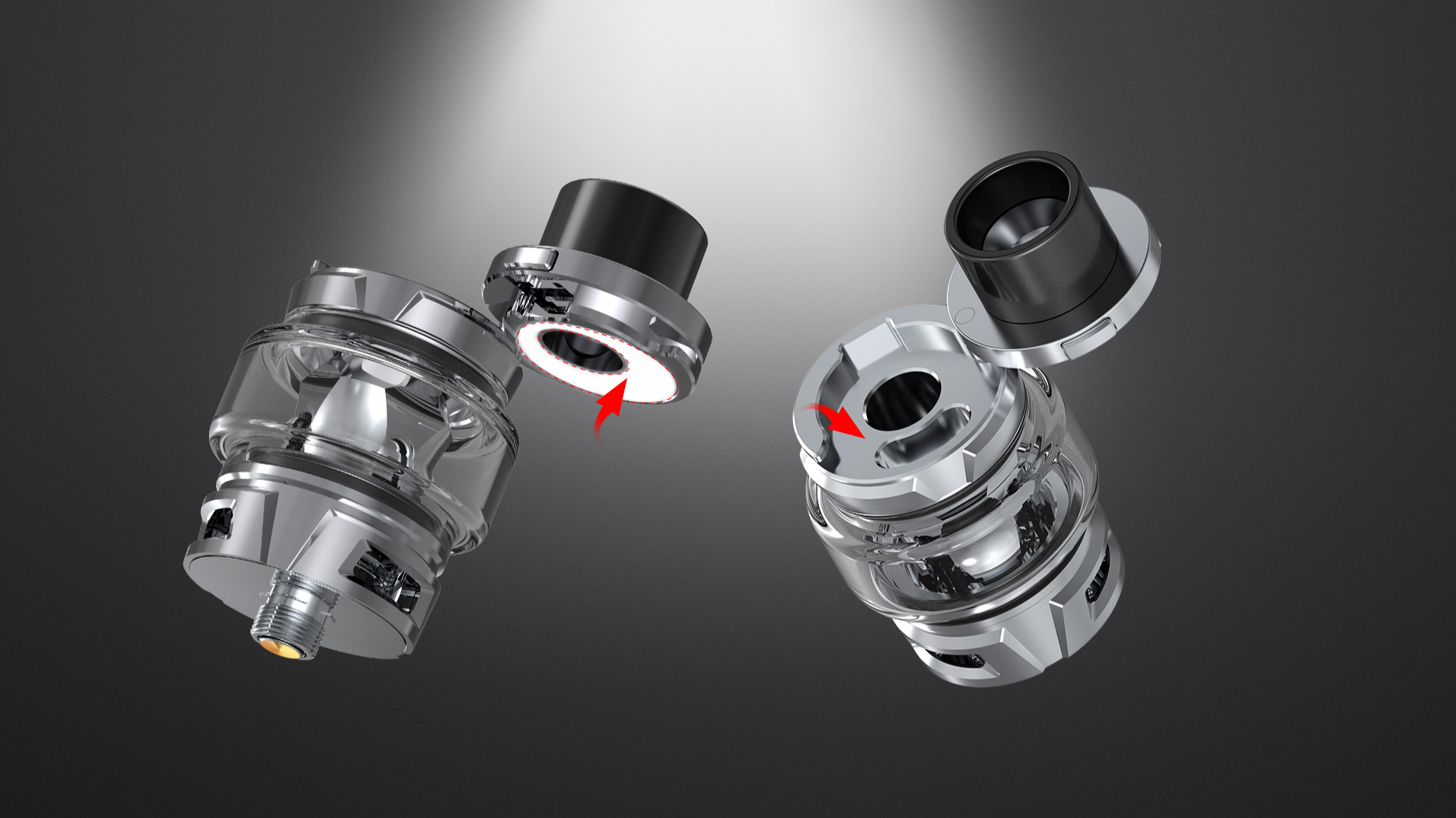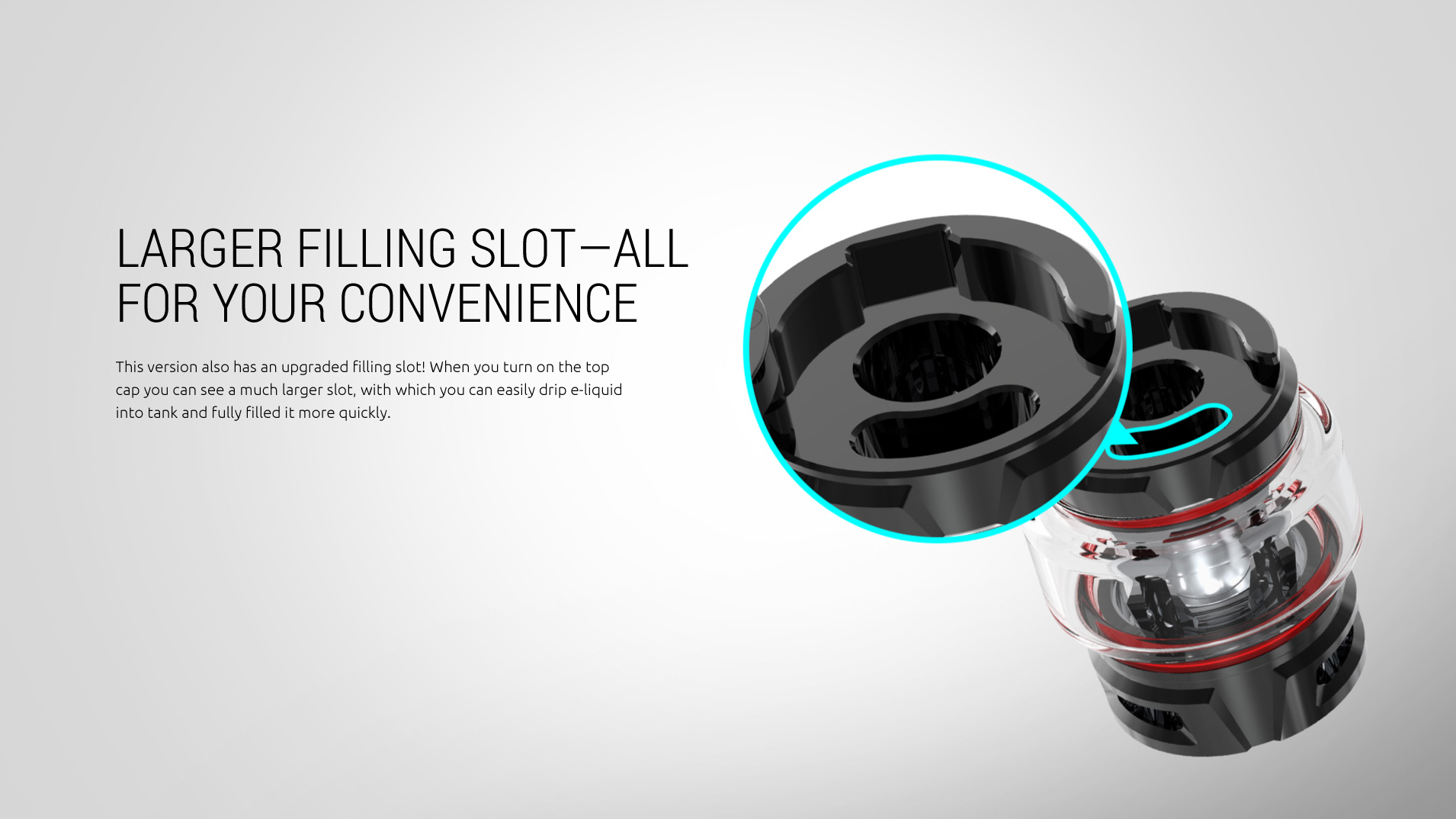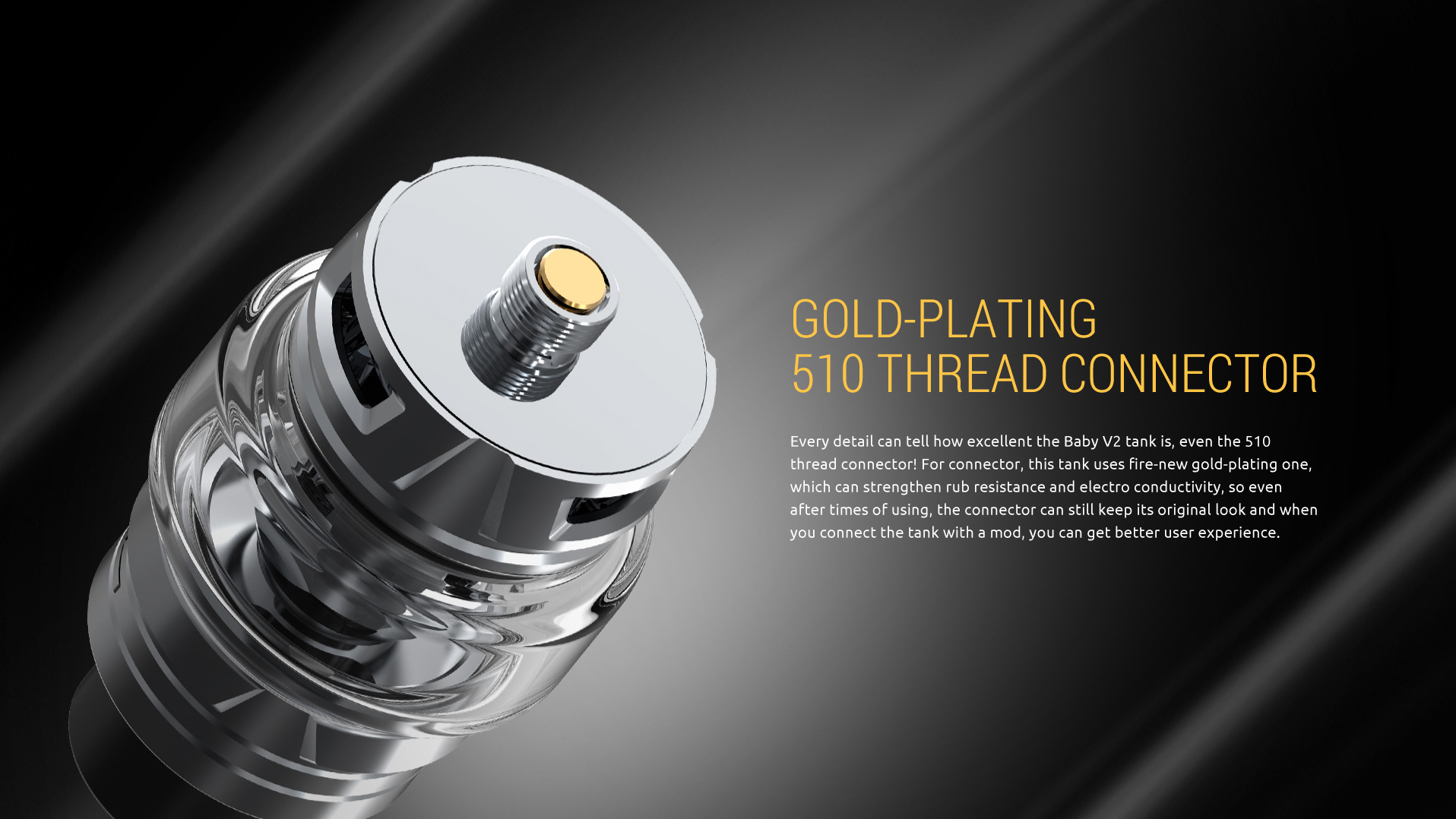 16MM V2 BABY EXCLUSIVE DELRIN DRIP TIP
The specially made drip tip has perfect diameter to fit your mouth, and it doesn't need to screw, 
only with simply press can you finish the install work. Without doubt, it will bring increased airflow and provide more powerful draw effects.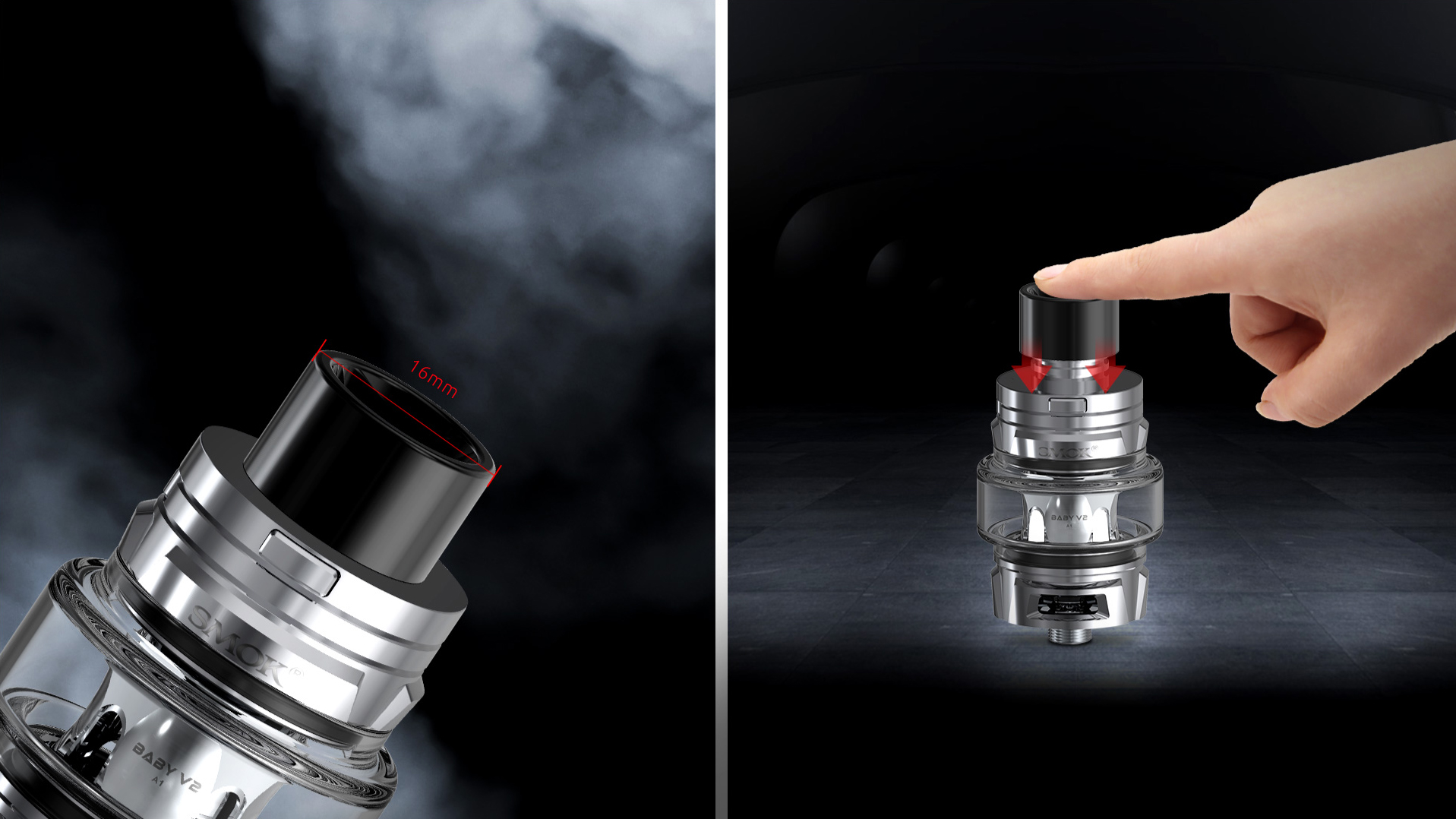 BABY V2 COBRA RESIN DRIP TIP 
  For the 16mm V2 Baby Exclusive Delrin Drip tip, you also have cobra edition to choose from; with wild appearance and excellent tactility, 
it will bring you increased airflow and powerful draw effect.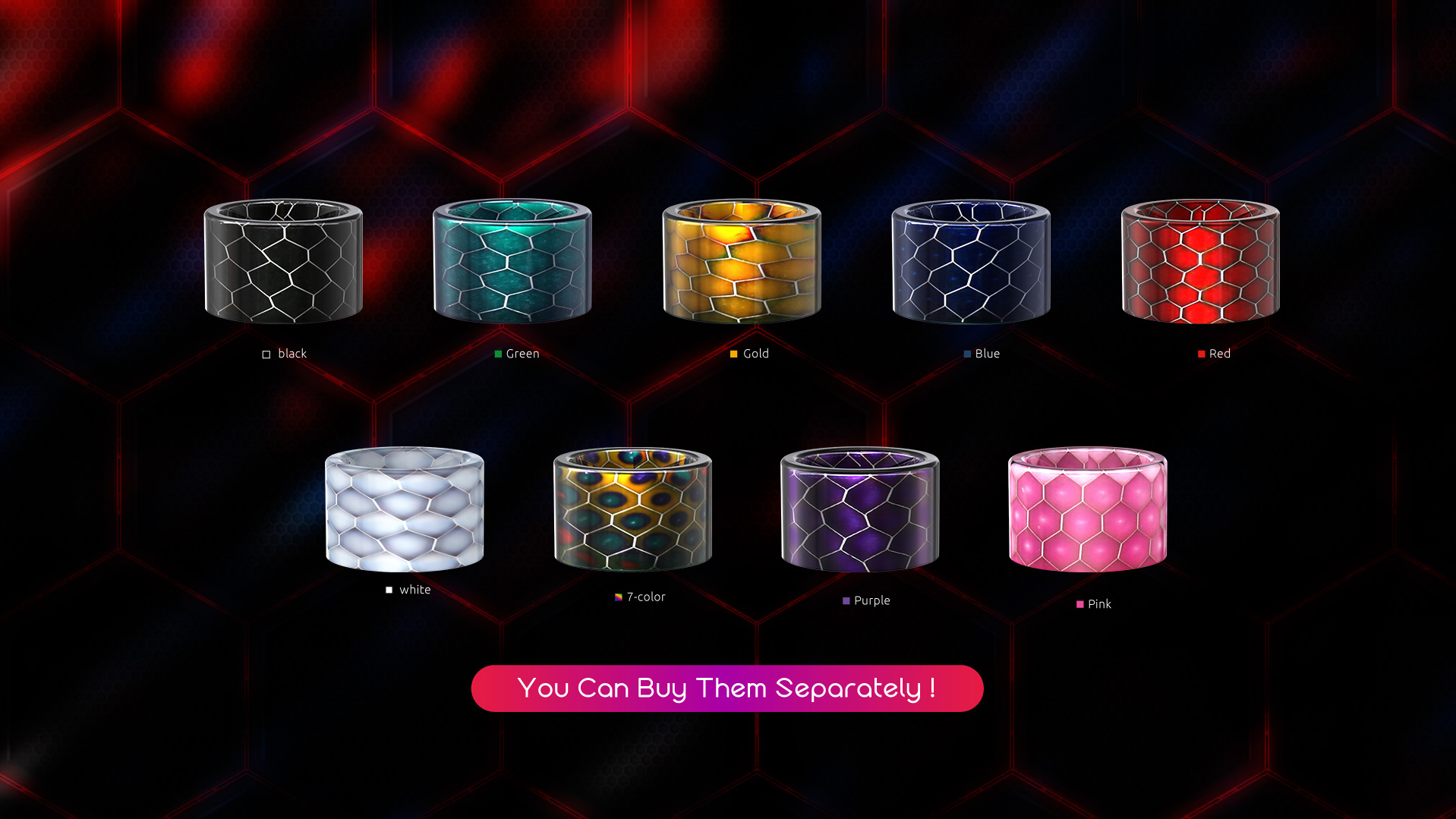 TOP REFILL SYSTEM
  Top rotary refill makes filling an easy thing. Leak proof slot can significantly solve the leaking problem.